Graduate Studies in Teacher Education (TEP)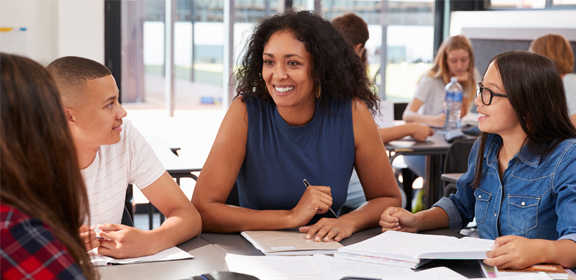 Colorado State University Pueblo's Graduate Studies in Teacher Education Program (TEP) provides a broad array of post-baccalaureate education programs with a strong professional focus and firm grounding in the liberal arts and sciences. We deliver high quality graduate credit activity-oriented professional development experiences for post-baccalaureate students in the primary and secondary education industry.

Graduate workshop formats vary from traditional face-to-face to correspondence and online courses delivered nationwide through a series of academic partnerships between the University and third-party providers.

Testimonials:
"Thank you so much Jonni! I really appreciate all of your help and I highly recommended CSU Pueblo. You have all made this experience so easy for me." - CSU Pueblo TEP Student
"Thank you! This is a great opportunity for our students. We truly appreicate CSU Pueblo and you have always been one of the best colleges to work with." - The Learning Tree Professional (TEP Provider)