Military and Veteran Success Center
Welcome Veterans, Active Duty Military, and Dependents to CSU-Pueblo!
Planning on attending CSU-Pueblo? Start with this checklist.
Mission: To support all Veterans and Dependents with the transition to new opportunities with the completion of educational goals. This is done by ensuring VA benefits are being used to each students individual maximum potential. The MVSC also assists with the often difficult transition to civilian life and tries to provide help whenever possible.
We at the Military and Veteran Success Center pride ourselves in servicing the over 400 veteran, dependent, and active duty students on the CSU Pueblo campus each semester. Our guarantee is to provide personalized service to assist with the completion of each student's desired academic program.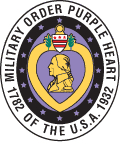 The MVSC is intended to act as transition assistance for currently enrolled students. The MVSC office is meant to provide experience in an office setting. The move from military to civilian life can be arduous and we at the MVSC intend to make it as fluid a move as possible. That is why we have computers with free printing, free coffee, use of a kitchen, big screen TV, lounge area, and a textbook library for free checkout.
The Colorado State University Pueblo Principles of Excellence for Educational Institutions Serving Service Members, Veterans, Spouses, and other Family Members:
No aggressive, fraudulent, or false recruiting techniques.
Accommodations for service requirements for military and reservists.
Accurate academic advice through trained advisors for each degree plan.
Sound financial advice for all students through our Financial Aid Office.
Guaranteed accreditation of approved degrees.
Refund policies align with Title IV, which governs the administration of federal student financial aid programs.
In addition to these guiding principles, our office also provides post-graduate employment connections. Through external community outreach projects, we build relationships with business leaders in Pueblo and across the state of Colorado. These relationships allow us to connect these leaders to our veteran, military, and dependent students.