Apply Now
Submit your application. Start your future.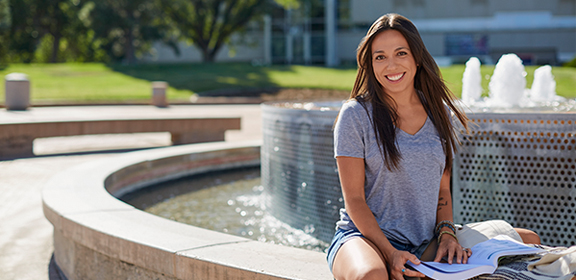 Take the First Step — Apply Today
All students interested in attending CSU Pueblo for the upcoming Fall, Spring or Summer semesters, please fill out the application below.
Login Here for Application Status Page
Nov. 1

First-year students are encouraged to apply before this date.

March 1

The priority deadline for submitting the FAFSA and Foundation Scholarship application.

May 1

Most students should submit their enrollment deposit on or before this date.

May 13

The Pack Preview Online Orientation is available.

July 31

Last day to choose a room in housing.

Aug 21

Move-in day for first-time students.
Commitment to Diversity
Colorado State University Pueblo is proud to be designated as a Hispanic Serving Institution and remains committed to diversity, equity, and inclusion on our campus.  CSU Pueblo does not and has never considered race or ethnicity when making admissions decisions.
Immunization Requirements
Students interested in applying to CSU Pueblo are required to submit proof of MMR vaccination or complete an exemption by the start of their second semester on campus.  Fully online students are exempt from immunization requirements. 
You may be required to submit additional information and will be notified of this requirement by mail and email. You will be notified by mail of our admission decision, usually, 2-3 weeks after all required information is provided.

Check Out Our Viewbook
Learn more about the CSU Pueblo campus and the many programs we offer to align with up-to-date statistics and student information.

Request More Information
Please fill out the form and we'll send you information on our degree programs, activities, extracurricular activities, & more.