Apply Now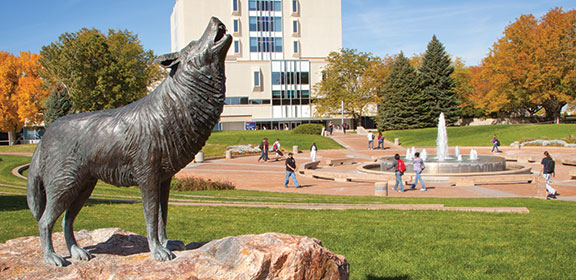 Applications Are Now Open!
All students interested in attending CSU Pueblo for Fall 2022, Spring 2022, and Summer 2022, please fill out the application below.
Vaccination Requirements
Students applying for the Spring 2022 semester are required to submit proof of vaccination or exemption by the start of Spring classes.
PDF copies of the freshmen, guest, and international applications are available upon request from our office at info@csupueblo.edu or 719.549.2462.
Complete your application
 

Official Transcripts

First-time freshmen:

Submit your official high school transcripts or high school equivalency exam scores.

If taking college or university classes concurrently with high school courses, submit official college transcripts after completing your last course.

Transfer students:

Submit official transcripts from every college or university you've attended.

Transfer students who graduated in 2008 or later and have less than 24 college-level credits earned after high school also must submit official high school transcripts or high school equivalency exam scores.

 

Test Scores

Official test scores will be optional for students graduating from high school in 2021 and starting college in Fall of 2021 only. All other students who are under the age of 23 and are either a first-time student or a student who has earned less than 24 college-level credits after high school are required to submit official scores.

Test scores listed on an official high school transcript are acceptable as long as they include the test date and all sub-scores. The writing portion of the exam is not required.

CSU-Pueblo Codes for tests:

ACT--0524
SAT, AP, GRE, GMAT, TOEFL--4611

 

International Transfer Students

If you are an international student and transferring to Colorado State University Pueblo from another school in the United States, you must fill out and submit the SEVIS release form as part of your application for admission.

 

Residency Information

You may be required to submit additional information to complete the residency requirements of the application.

To view CSU Pueblo's residency policies, please visit our residency pages.
You may be required to submit additional information and will be notified of this requirement by mail and email.
You will be notified by mail of our admission decision, usually 2-3 weeks after all required information is provided.