Marketing, Communications & Community Relations
Our department serves as partners with the university's academic and administrative departments to increase awareness and enrollment within programs and by providing enhanced opportunities to increase recruitment and marketing for your program. 
To schedule a meeting or request a service, please fill out our intake form:

University Branding
While each person's and department's role is different, we all have the privilege and the responsibility of being caretakers of a very precious commodity: the CSU Pueblo brand.  

Communication
Submit entries to the Email Digest, web calendar, and more.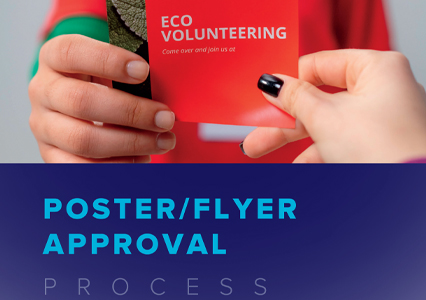 View Poster/Flyer Approval Process
Flyers/Posters must get a stamp of approval through the Office of Marketing, Communications and Community Relations, ADM 320.
If you need further assistance, please contact:
Approved Indoor Posting Locations
Approved Outdoor Posting Locations