Human Resources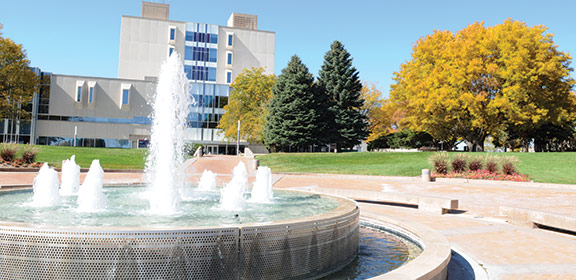 Federally required Form I-9
As required by federal law, new or returning employees must complete Form I-9 to verify their identity and employment eligibility. New or returning employees cannot begin working before completion/verification of their Form I-9.
Former student/work study employees must complete a new Form I-9 with Human Resources for regular employment.
Federal Form I-9 must be completed and your original identification (not photocopies or electronic images) verified by the first day of (re)employment with CSU Pueblo.
Form I-9 can be completed as soon as, but not before, a job offer has been extended and accepted.
Acceptable identification(s) listed on page three of Form I-9 must be physically presented to HR representative by the first day of (re)employment; OR an authorized representative can complete page two following these instructions and the completed Form I-9 and copies of identification(s) returned to CSU Pueblo Human Resources by the first day of (re)employment.
Employees cannot complete any portion of Section 2 of their own Form I-9.
Alternate Work Arrangement Policy and Procedures
New Colorado Leave Benefits
Please review the link to stay informed about
new leave benefits
for CSU Pueblo employees. Additional information will be forthcoming.
Emergency Staffing Plan
CSU Pueblo has developed a plan to ensure continuity of operations should an emergency, disaster or other event close or otherwise quarantine the CSU Pueblo campus.
Our administration team reserves the right to evaluate and modify this policy at any time.
University Holiday Schedule