Counseling Center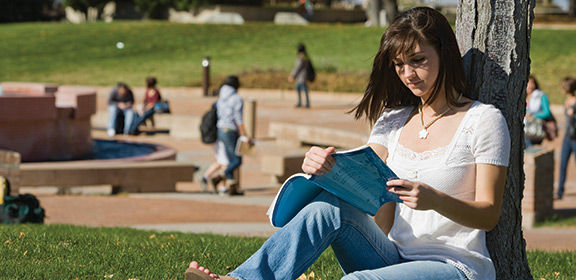 The mission of the Colorado State University-Pueblo Student Counseling Center is to provide a professional and confidential setting that meets the psychological, emotional, and developmental needs our students as they pursue their academic goals. The staff at the Student Counseling Center will help the student address personal issues that interfere with learning and personal development. The Student Counseling Center also acts as a resource for faculty and staff to assist with their interactions with students.
Counseling Center Staff
Cori Cameron, MA, LPC, Director of Student Counseling Services
Kayliegh Travierso, Admin. Counseling Specialist
Kimberly Coffman, MA, LCSW
Marla Lucero, MA, LPC
Beth Taylor, MA, LCSW
Aaron Tomlinson, MA, LPCC
Joanne Smiley, Psychiatric/Mental Health Nurse Practitioner
Daniel, Certified Therapy Dog
Location
The Counseling Center is located in the Culebra Residence Hall. The main entrance can be accessed from the north-west entrance via Walking Stick blvd.  ADA access is available via south entrance across from parking loop.
Scheduling an Appointment
Appointments are required, but emergency appointments can be accommodated. You may schedule an appointment by calling the Counseling Center directly at 719.549.2838.
Hours
Our regular hours are Monday through Friday, 8:00am-5:00pm.