Counseling Center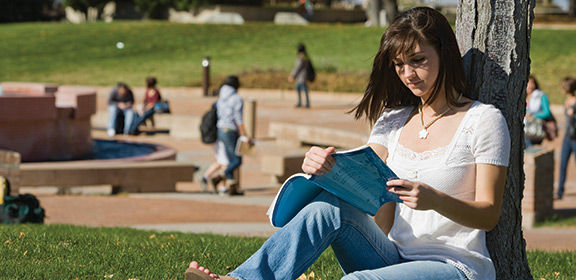 The mission of the Colorado State University-Pueblo Student Counseling Center is to provide a professional and confidential setting that meets the psychological, emotional, and developmental needs of students as they pursue their academic goals. The staff at the Student Counseling Center will help the student address personal issues that interfere with learning and personal development. The Student Counseling Center also acts as a resource for faculty and staff to assist with their interactions with students. The counseling experience is intended to honor and support the client's values and beliefs through guiding and supporting the client's exploration. When this mission is fulfilled, the quality of students' experience at Colorado State University-Pueblo is enhanced, and they are more likely to achieve academic and personal success. Student Counseling Center's mission includes the promotion of the psychological and emotional wellbeing of students, and enhancement of students' academic and personal functioning.
Counselors
Cori Cameron, MA, LPC, Assistant Director Student Health and Counseling
Marla Lucero, MA, LPC
Beth Taylor, MA, LCSW
John Emmons, M.Div., LPC
Joanne Smiley, Psychiatric/Mental Health Nurse Practitioner
Dr. John Hardy, MD, Psychiatrist
Kayliegh Travierso, Admin Counseling Specialist
Location
The Counseling Center is located in the Psychology Building Room 236.
Scheduling an Appointment
Appointments are required, but emergency appointments can be accommodated. You may schedule an appointment by calling the Counseling Center directly at 719.549.2838 or the Health Center at 719.549.2830.
Hours
Our regular hours are Monday through Friday, 8:00am-5:00pm.