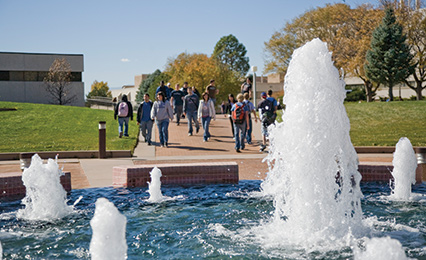 Fast Facts
Colorado State University Pueblo is nestled in a historically and culturally rich community of more than 100,000 people, located in the southern part of the state near the foothills of the Rocky Mountains-just a short drive to Denver and Colorado Springs.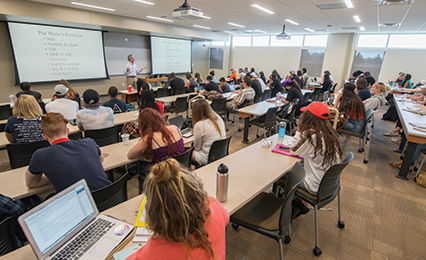 University Leadership Team
The University Leadership Team (ULT) is comprised of senior level faculty and staff of Colorado State University Pueblo.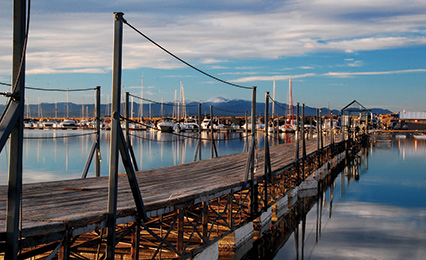 Pueblo and Region
CSU Pueblo's campus, spanning more than 275 acres, crowns the north end of Pueblo, Colorado. Pueblo is a historically and culturally rich city of over 100,000 located in the heart of the state, along the Arkansas River near the Greenhorn Mountains in the colorful Pikes Peak region of Southern Colorado.
Accreditation
We are developing a well-deserved reputation as one of the leading institutions in the state. This recognition has been earned by the continual evaluation of our institution and by applying what we have learned to our daily operations.
Mission
CSU Pueblo's success will be measured by the resilience, agility, and problem-solving abilities of our diverse student population and the ways in which our graduates are able to navigate work in a rapidly changing world.
Read More on Mission and Vision

Office of the President
Timothy Mottet is the 15th president of Colorado State University Pueblo. As a higher education leader, he is recognized for designing innovative learning systems that allow all students to be successful. Mottet has a record of success in developing high-performing educators, aligning people and processes to enhance organizational sustainability, facilitating and implementing strategic planning processes, and building consensus among diverse groups of individuals.

CSU System
As a major economic engine in Colorado, the CSU System is focused on growing Colorado's economy.
We plan to do this through our new strategic plan, Our Commitment to Building a Stronger Colorado, by focusing our teaching, research and service to transform Colorado's future. The plan has four initiatives driven by performance and measurable results.
The Colorado State University System Board of Governors adopted a set of values to be shared by CSU Pueblo and its sister school, Colorado State University in Fort Collins:

Policies
The policies for CSU Pueblo have been aggregated into a single searchable repository for your convenience.
Back to Top