Commencement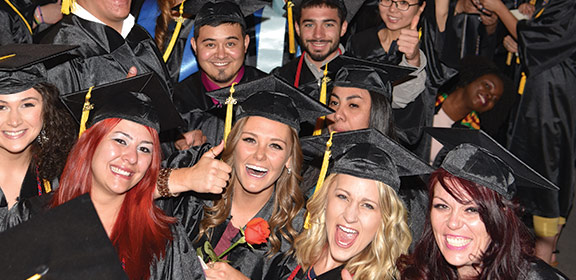 2019 Commencement Ceremony Information
Please note the change in location for the 2019 Commencement Ceremonies
The Colorado State University-Pueblo Commencement Ceremonies are scheduled for Friday, May 3 and Saturday, May 4, 2019. This year's Commencement will take place on the campus of CSU-Pueblo in Massari Arena. All Fall 2018 graduates, and Spring & Summer 2019 potential graduates are invited to participate in the spring ceremony.
We encourage you to review the revised graduation dates before making travel arrangements.
Please visit this site regularly as updated information regarding Commencement may be posted.