Associated Students' Government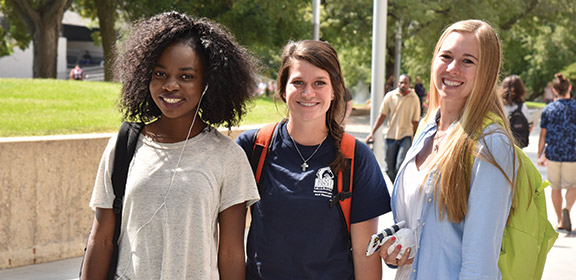 Mission
The Associated Students' Government of CSU-Pueblo is dedicated to advocating on behalf of our students by voicing their concerns and bridging the gaps between faculty, staff, administration and students. It is our mission as representatives of the student body to create a positive and conducive collegiate atmosphere that is a productive, dynamic and community focused learning environment. We believe that such an environment will establish a strong personal and professional foundation that will propel our students into a successful career and a successful life.
Together we are Stronger As A Pack!
Learning Outcomes
Students who engage in Associated Students' Government will [or will be able to] ...
Demonstrate comprehensive understanding of growth in leadership style.
Understand the purpose, role, and function of an effective student government.
Understand how to collaboratively work with administrators and staff to participate fully in the university governance process.
Play a role in university operations and understand shared governance by participation in committees, events, programs, and other functions.
Be able to serve as mentors to newer and younger student government members.
Engage in thoughtful discussion and dialogue regarding funding priorities, initiatives, programs, and membership.
Demonstrate a basic understanding of skills necessary to manage groups, including but not limited to Senate meeting management, member recruitment, retention, motivation, archiving historical documents, budgeting, and effective communication skills.
Understand how to efficiently transition to the next group of student government leaders.
Learn how to include all students in Associated Students' Government. The ASG Senate meets at 6:00pm each Tuesday in the GCB.
Please feel free to stop by and give us your input about issues on campus.