College Assistance Migrant Program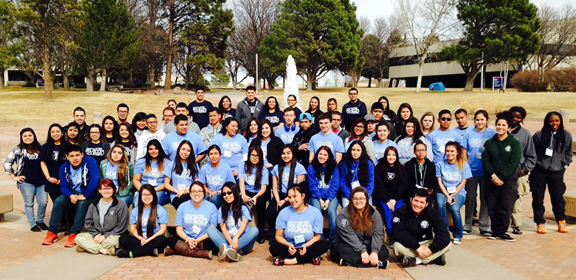 The College Assistance Migrant Program (CAMP) is a grant-funded scholarship program by the Office of Migrant Education. CAMP is designed to meet the academic, financial, and social needs of migrant and seasonal farmworkers and their children in pursuing higher education. While CAMP program provides its most intensive assistance during the freshman year of college, the CAMP team is available to assist students throughout their college experience.  
Our Mission is to serve, educate, and empower farm workers. Our Vision is to improve the quality of life for farm-workers through education.
Academic Services
Enrollment assistance
Academic advising
Career orientation
Degree planning
Tutoring services
Weekly student meetings
Connections to academic resources
Study abroad opportunities 
Financial Services
Assistance with part of the tuition and fees
Assistance with the Free Application for Federal Student Aid (FAFSA)
Help with finding and applying for scholarships
Social Services
Annual CAMP student leadership conference
Cultural and social events
Leadership development opportunities