Prospective Students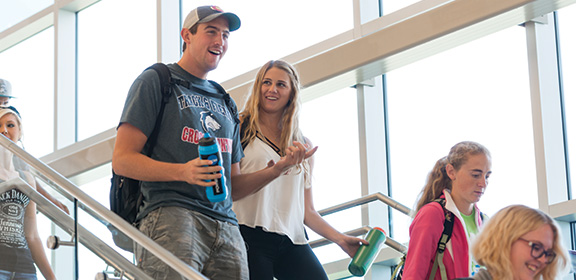 Our programs cater to a variety of student profiles from high school students getting a head start on their college degrees to adult learners seeking degrees for professional advancement.
We're ready when you are.
Take the first step towards becoming a Colorado State University-Pueblo student. Our admissions process will help you prepare for a rewarding college experience. Start the next most important stage of your life.
We look forward to providing you with the information you'll need to help advise students interested in becoming part of the Pack. Please contact us if you have any additional questions.
At a glance:
About 4,500 students and growing
1:16 faculty to student ratio
Over 70 areas of study
Hands-on experiences through:

Internships
Undergraduate Research
Practical Applications
More than 60 Student Clubs and Organizations
Higher Education Admission Requirements
Students need to complete the following classes in order to fulfill the Higher Education Admission Requirements. Students must also meet the 86 Index for Automatic Admission.
Four years of English
Four years of Mathematics including two years of Algebra and one of Geometry
Three years of Natural/Physical Sciences with two units lab-based
Three years of Social Sciences including one year of U.S. History
One year of a foreign language
Two years of appropriate Academic Electives
CSU-Pueblo Codes
ACT--0524
GRE, GMAT, TOEFL, SAT--4611
FAFSA--001365
High School University Program (Concurrent Enrollment)
Under Colorado's Postsecondary Options Act, high school juniors and seniors may register for classes at Colorado State University-Pueblo. Students must submit an application for admission approved by their high school counselor. In some cases, the high school district may pay for the student's tuition. For more information, call Lisa Vigil, High School Programs Specialist at 719.549.2734.
Senior-to-Sophomore Program
We also offer a Senior-to-Sophomore (STS) program by agreement with various high school districts. High school students in this program are afforded the opportunity to study in university level courses while remaining in their high school classrooms. For more information, call Lisa Vigil, High School Programs Specialist at 719.549.2734.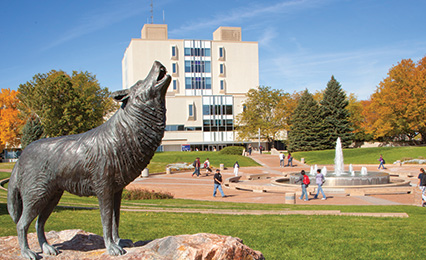 Contact Us
2200 Bonforte Blvd. Pueblo, CO 81001
Admissions Office: 719.549.2462
Admissions Office Fax: 719.549.2419
Visitor Center: 719.549.2418
Financial Aid: 719.549.2753