Welcome to Colorado State University Pueblo!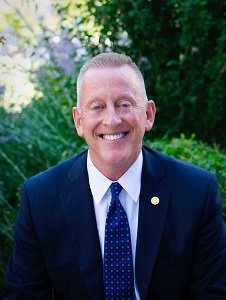 Our vision is to become the people's university for Colorado and the Southwest United States by 2028. This bold initiative was generated by a group of our employees that want our university to be more responsive to the needs of our students and employees as well as our community and region. 
We are working to create a differentiated student experience, target new student populations, and reimagine the way we do our work. We will soon be teaching and developing students in a more interdisciplinary manner and with a set of innovation and entrepreneurial skills to prepare them to navigate work in a rapidly changing world.
Our efforts also include an expansion of program offerings for the adult learner as well as an increase in graduate programming and services to graduate students.
We are very proud to be an Hispanic Serving Institution and an institution where half of our students come from underrepresented groups. We work everyday to create and sustain a culture of inclusion, as well as remove barriers for students allowing them to do the hard work needed to earn their degree. 
We are a "University on a Mission." I'm very proud of the work we have completed, and I am excited about the work that's in front of us. Learn more about our mission and campus initiatives below. 
Thank you,
Dr. Timothy Mottet
IMPACT Report
The IMPACT Report details how Pueblo higher education impacts workforce development in Pueblo and Southern Colorado.

Campus Initiatives
University performance, current finances, enrollment management, and strategies for enhancing performance, and more.

Vision and Mission
Learn more about the President Tim Mottet's vision to establish Colorado State University-Pueblo as the people's university of the Southwest United States by 2028.

University Leadership
Learn more about Presidential leadership groups, Vice Presidents, and the leadership team.
President's Cabinet
Eleven cabinet members from the University serve as the advisory group for the President.

Task Force
Learn about the University's commitment to the rights to engage in free speech and peaceful assembly. 
Back to Top