CAMPUS CLOSED November 23-27 in recognition of Thanksgiving and professional development of our employees with an emphasis on mental health and work/life balance. Campus remote operations will resume on November 30th.

 
School of Creativity and Practice
Department of Art & Creative Media
The mission of the Department of Art and Creative Media is to prepare the student to be a practicing artist, to enter graduate school for further professional education or to enter the job market in art related careers.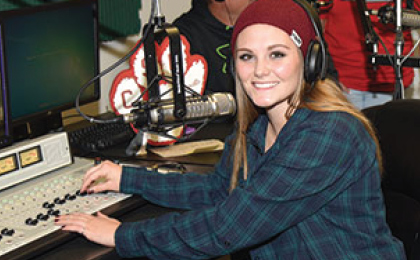 Department of Media Communications
The Department of Media Communications has continued to grow and evolve to meet the ever-changing demands of the media industry and provide students with a rich and immersive media experience that keeps up with the latest trends in technology.
Department of Music
The Music Department prepares students to function professionally in their chosen field of music within the larger context of a liberal education, to provide artistic enrichment for the community, and to serve as an artistic resource.
Integrated and transformative learning experience.

Become a Creative Professional
Creative professionals serve as agents of change, offering bold and fresh perspectives as part of their expertise. Like any other fine skill, creative thinking is learned and must be practiced in order to remain sharp. 

Student Life
Our rigorous integrated approach to learning dissolves boundaries between disciplines and empowers students to shape their own voice.
The Agency
The Agency is an organization of faculty mentored students from multiple disciplines engaged in creative industry practice working directly with the community, non-profits, small business and civic groups.
Back to Top