School of Creativity + Practice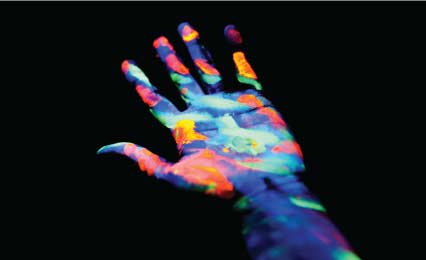 Department of Art & Creative Media
The Department of Art & Creative Media offers rigorous experience based instruction in the practices of studio art, creative media, art history and art education.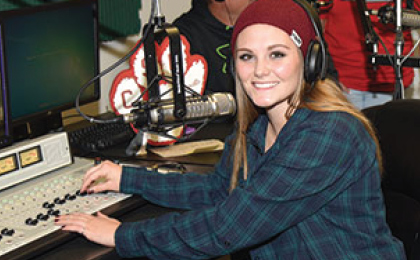 Department of Media Communications
The Department of Media Communications has continued to grow and evolve to meet the ever-changing demands of the media industry and provide students with a rich and immersive media experience that keeps up with the latest trends in technology.
Department of Music
The Music Department prepares students to function professionally in their chosen field of music within the larger context of a liberal education, to provide artistic enrichment for the community, and to serve as an artistic resource.
Integrated and transformative learning experience.

Become a Creative Professional
Creative professionals serve as agents of change, offering bold and fresh perspectives as part of their expertise. Like any other fine skill, creative thinking is learned and must be practiced in order to remain sharp. 

Student Life
Our rigorous integrated approach to learning dissolves boundaries between disciplines and empowers students to shape their own voice.
The Agency
The Agency is an organization of faculty mentored students from multiple disciplines engaged in creative industry practice working directly with the community, non-profits, small business and civic groups.
Campus Events
For all former ASG Presidents, Vice Presidents and representatives...

Colorado State University Pueblo Foundation and CSU Pueblo President Timothy Mottet are pleased to announce the 2021 President's Blue and Red Gala will be held Saturday, August 14 in the Occhiato Student Center...

The fall 2021 opening session will begin with a message from our Chancellor, followed by an address from President Mottet, during which he will (1) recognize employees, (2) provide the campus with a comprehensive update...

All academic faculty and staff should plan to attend this innovative session with Dr. Mohamed Abdelrahman and the faculty and staff of the Office of the Provost. Lunch will be served. ...

College athletics has seen major transformation in the past year as State laws governing a student-athlete's ability to earn money from their name, image and likeness have changed. CSU Pueblo Athletics will talk...

Join the VP EMCSA, Dr. Chrissy Holliday, and members of the CSU Pueblo Pathways and Works teams, for a crash course in the Pathways project. Learn more about this expansion of our advising model and the cross-campus...

For all incoming freshmen and their parents, graduate students, as well as current CSU Pueblo students, faculty, staff and community members. No charge, check-in at Greater Pueblo Chamber Welcome Center....

ThunderGals Annual Luncheon at OSC Ballroom....

CSU Pueblo's 14th Annual Student Employment and Involvement Festival will be held Wednesday, August 25, 2021 in the Fountain Plaza. Community businesses and student organizations are encouraged to participate to...

Alumni Association Tailgate begins at 4 p.m.Tickets $10 for Pack Club, ThunderGals, Alumni Discount cardholder. $20 general public.Tailgate held on the rooftop deck of the Leomiti Warrior Center. Kickoff at 6 p.m....

Colorado State Fair Fiesta Day Parade...

This is our 2nd Annual Pueblo Critical Systems & Infrastructure IT Conference. This year we're partnering with the Colorado National Guard. Welcome to the 2nd Annual Pueblo Critical Systems & Infrastructure...
Back to Top