The Agency
"The Agency has changed my point of view drastically. Instead of focusing on pure aesthetics alone, business factors, like dealing with clients and organizing proposals, have been introduced. This helped me broaden my understanding of what it was to be a creative professional. The Agency has also helped me broaden my network - I now have many valuable resources to help me begin my career."
Laura Martino - Current Student
Integrated Marketing Creative Agency

The Agency is an organization of faculty mentored students from multiple disciplines engaged in creative industry practice working directly with the community, non-profits, small business and civic groups.

The Agency's environment is designed to empower students to apply their academic learning in an atmosphere of a professional creative agency Students develop entrepreneurial skills by solving communications challenges, engaging diversity and managing complex projects with the support of faculty mentors and the CSU-Pueblo community.

Typical projects include branding and logo development, posters, books, package design, new product design, weskits, and interactive design. Additionally, the Agency engages our community by offering professional workshops, networking receptions and outreach to non-profit organizations.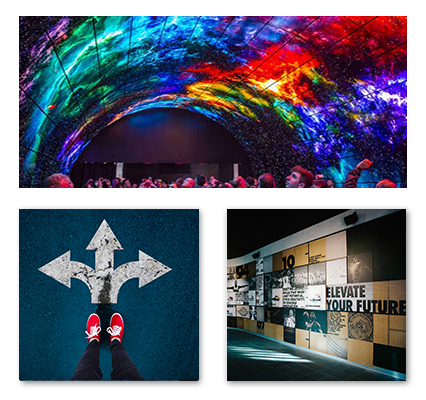 Department of Art and Creative Media Agency