The Agency
"The Agency has changed my point of view drastically. Instead of focusing on pure aesthetics alone, business factors, like dealing with clients and organizing proposals, have been introduced. This helped me broaden my understanding of what it was to be a creative professional. The Agency has also helped me broaden my network - I now have many valuable resources to help me begin my career."
Laura Martino - Current Student
Integrated Marketing Creative Agency

The SoCaP Agency is an organization of faculty-mentored students from multiple disciplines engaged in creative industry practice working directly with the community, non-profits, small businesses, and civic groups.
The School of Creativity + Practice empowers students to participate in the outward expression of what it is to be a creative professional.
Mentored by faculty and overseen by the Director of SoCaP, the Agency supports the professional development and entrepreneurial spirit of its students through action.
As a model of creative industries, the SoCaP Agency transforms learning and is responsible for crafting the design/marketing materials and publishing content for the School under the guidance of the Director
With our guiding principles as a roadmap, the gifted students of SoCaP engage community and reach out to potential students by practicing the very skills and methodologies that will lead them from curriculum to career.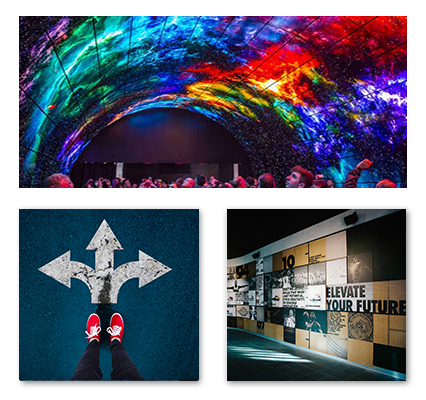 Department of Art and Creative Media Agency