Independent Studies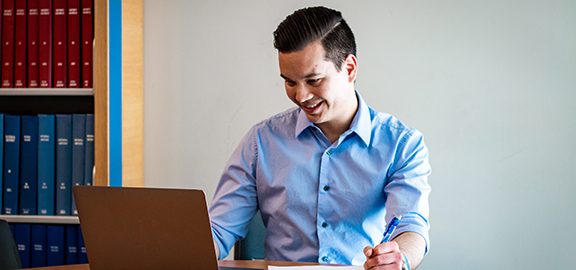 Welcome to Independent Study and External Degree Completion program. We are committed to providing the best correspondence courses and degree completion programs our University offers to thousands of academically engaged students.
Our three baccalaureate degree completion programs in Sociology, Interdisciplinary Studies, and Criminology can be delivered any time and any place according to your individual learning needs. Every one of our 100+ courses, together with our world-class faculty, will help you achieve your higher education goals on your timeline.
Our unique and professional Independent Study Program is dedicated to serving our increasingly diverse student population. We offer exceptional print-based and digital correspondence courses where you can study with us anytime and anywhere. Whether you are a professional seeking to enhance your credentials, a college student seeking to earn credit, or you want to earn a Bachelor of Science degree through our External Degree Completion Program, the Colorado State University Pueblo Independent Study Program can help you achieve your goals. Independent Study allows you to participate in a quality educational process with the freedom to choose when and where you study.
For registration forms, visit our Forms page.