Prior Learning Assessment (PLA)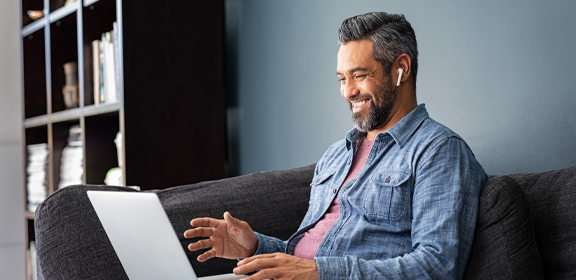 Get credit for what you know!
Prior Learning Assessment (PLA) is experienced-based learning outside of the college and university setting. PLA is about getting college credits for what you already know, which means you spend less in tuition and graduate faster! It includes learning from work and life experiences.
Benefits include:
Save time. Students with 12 or more PLA credits save an estimated 9-14 months of time spent earning degrees.
Save money. Depending on their sector, students save an estimated $1,500 to $10,200 through PLA.
Combine skills. You may be able to get credit for work and life experience, professional skills and training, special knowledge, or past education.
Ways to Earn Credit
 

National Standardized Exams

CSU Pueblo accepts a variety of exams to fulfill requirements for various degree plans. The following exam types are accepted:

The following exams are also accepted by CSU Pueblo and are administered while a student is enrolled in high school:

Exam Equivalency Charts

See what course credits you can earn via testing with our exam equivalency charts: 

Credit by Exam Survey

Fill out the Credit by Exam Survey to find out about opportunities for you to earn credit via testing!

Testing Center

The best place to take an exam is on campus. Visit the Testing Center web page to find more information about the exams it administers and the accommodations it provides.

If you would like to take an exam at our Testing Center, simply register online! 

If you are taking a CLEP exam, also make sure to register here with College Board. 

 

 

In-House Subject Area Exams

In-house subject area exams are produced internally by CSU Pueblo faculty members to ascertain a student's mastery of the content of specific general education courses. Contact the CSU Pueblo Testing Center for more information.   

 

Credit for Prior Learning (CPL) - Portfolio Assessment

Credit for Prior Learning (CPL) is obtained through a portfolio assessment.

What is a Portfolio?

A portfolio is compilation of documents you submit to a faculty evaluator to demonstrate that you have achieved college-level learning through prior work or life experience. The CPL portfolio includes:

Statement of prior learning: a description of your educational goals and degree plan
Learning narrative: a commentary on recalling your life's journey to provide context to your experiential learning
Skills inventory: explanations of how your real-world experiences meet the learning objectives of the course for which you are petitioning.  Your capabilities must illustrate that you have met the course outcomes detailed in the syllabi of the classes for which you are seeking credit.

  Instead of a traditional college course where you put theory into practice, you are applying classroom theory to your years of practice!

Supplementary documents: support for your portfolio establishing your proficiency, including a résumé, training certificates,

  letters of recommendation, and work samples.  

Portfolio Assessment Benefits

Save Money $75 per undergraduate portfolio assessment (as compared to $350+ per credit)
Save Time attain credit for what you have already learned in at least half the duration of a typical course. 
Improve skillset understand how the classroom concepts translate directly into your prior knowledge and situations experienced in the workplace.  Practice university-level writing skills and enhance your ability to reflect upon and analyze the past.

   

Portfolio Assessment Requirements

Must be a degree-seeking student currently enrolled and in good standing at CSU Pueblo
Portfolio Assessment must be an approved method of credit for the department and course for which you are petitioning

Portfolio Submission

CPL Portfolio Survey

Find out if a CPL Portfolio is right for you by taking our CPL Portfolio Survey

Equivalency Proposals for Certificates and Training

 Have you earned any certificates, completed professional development courses, or documented your experiential learning?

---

CSU Pueblo is excited to offer a new online, asynchronous course, EXST 101, Introduction to Portfolio Development, which can help students learn how to craft a portfolio for review. Included in the tuition cost of the class is a free portfolio submission. Below is the course description. If you are interested in enrolling in the course, contact the Adult Learning/PLA Lead Specialist to enroll and learn more!

EXST 101: Introduction to Portfolio Development (1 credit hour) - This course is designed to assist adult learners petition faculty evaluators to attain college credit for experiential learning.  Students will create job application documents, identify skills and competencies from their own prior experience, compile a PLA portfolio draft, edit their work, and submit a completed portfolio for credit with the guidance of an in-house PLA specialist. 

 

Military Credit

Evaluation of a student's Joint Service Transcript (JST) based on the guidelines of the American Council on Education in conjunction with consultation CSU Pueblo faculty evaluators.