High School University Bridge (HUB)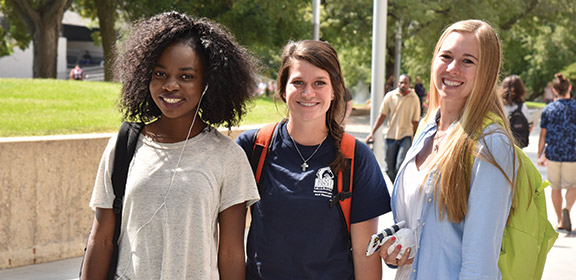 Welcome to the Senior-to-Sophomore High School (HUB). Colorado State University-Pueblo Division of Extended Studies partners with secondary schools across the state to deliver select university courses in high school classrooms.
The success of this program is rooted in the support of the University's academic departments and their involvement with the high school faculty teaching the courses.  The course content, quality and rigor are equal to those same courses taught on the University's main campus and transcribed accordingly.
If you are already participating in this important University outreach program, we thank you for your support.  If you, your institution, or your department, are not currently participating, we hope you will consider doing so.  Please feel free to contact us for further information or to schedule a visit to your location by one of our Extended Studies staff. 
Call 800.388.6154 or 719.549.2734 or email extendedstudies@csupueblo.edu.