Student Resources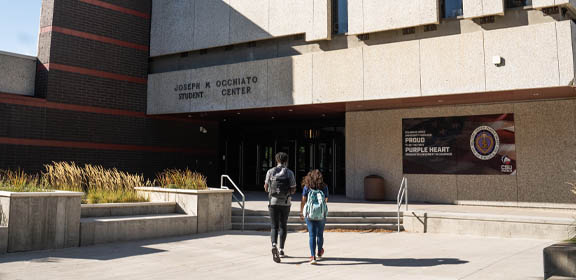 Campus Map
Click here to view the PDF or the interactive map.
Transferology
Transferology is a free website that will allow a student to determine if the credits they are taking will transfer to a school that they hope to attend.
Student Support Services
This index of support services provides students with access to contact info as well as building and room number for most of the campus services such as tutoring, clubs and organizations, and counseling center, to name a few.
Academic Calendar
Click here to see this year's Academic Calendar. Included are important registration dates and procedures, drop/add deadlines, withdrawal deadlines, final exam schedules, graduation contract deadlines, and more.
Parking
Everyone parking on campus is required to have a parking permit. You can purchase a Parking Permit through the portal found on this page.
Bookstore
Shop the CSU Pueblo Bookstore for all of your textbooks and materials required for classes at CSU Pueblo. Buy or sell used and new textbooks, purchase gifts, clothing, ThunderWolf gear & software.
Student Billing
CSU Pueblo has a paperless billing system. Click here for more info on student billing.
ThunderBucks
ThunderBucks are the most convenient and worry-free way to take care of your food needs while on campus. It is available to all students, faculty, and staff. ThunderBucks can be used at any of the CSU Pueblo dining locations. Learn more about ThunderBucks.