Resources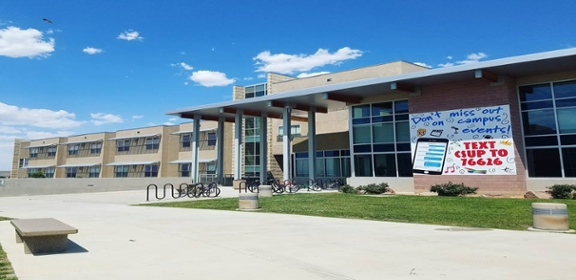 Spanish Translation
For the Spanish translation of common University terms, please utilize
this document
.
Housing Contract and Policies
 

Resident Handbook

The Residence Life and Housing Handbook is designed to guide students living on-campus at Colorado State University Pueblo through the important policies and procedures to help maintain the safety and well-being of the community. Topics covered include, but are not limited to:

Residents' Rights and Responsibilities
Academic and Live-on Requirement
Roommate Agreement and Mediation
In-Hall Services
Residence Hall Policies and Procedures
Maintenance
Emergencies
Office Hours and Hall Closings

Each student is provided a link to the handbook at move-in.

Review our Resident Handbook here

 

Live-On Requirement

All newly admitted First Year, Transfer, and Returning students, under 21 years of age, with a home address outside of the 50-mile radius from the University, who graduated high school or the equivalent, two academic years prior are required to live on campus.

Those who graduated high school or the equivalent in the preceding academic year must live on for two years (four (4) complete semesters, excluding summer). Those who graduated high school or the equivalent one year prior to the previous academic year must live on for one year (two (2) complete academic semesters, excluding summer).

Students seeking an exemption from the live-on requirement for housing must complete a Housing Exemption Form and receive approval. The Housing Exemption Committee will determine if an exemption to the live-on requirement will be granted and students will be notified of the committee's decision.

All students living in the Residence Halls are required to have a meal plan.

Students failing to meet these requirements will be assessed as the most popular-priced residence hall (double room rate) and board charges.

Any exceptions to this requirement must be approved by the University Housing Office.

 

Student Housing Agreement

Colorado State University Pueblo's Student Housing Agreement is a legal and binding agreement between the student and the Board of Governors of the Colorado State University System, acting by and through Colorado State University-Pueblo. This agreement must be completed through the student's PAWS account. Below is a copy of the current Academic Year Student Housing Agreement for review only.
Roommate Support
 

Roommate Conflicts

Roommate conflicts are natural and healthy. Living in the residence halls requires learning to live with a roommate. This experience helps you to learn essential skills like communication, compromise, and setting boundaries. However, sometimes residents need additional support to overcome challenging circumstances. We have systems in place to address roommate concerns.

If you are a parent of a resident having roommate concerns, you can help this process by challenging your student to actively work through the issues, instead of avoiding them or looking for easy solutions. Changing roommates is often not the best solution; helping students seek alternative solutions will enhance the learning that can come from this experience. On each floor of the traditional residence halls and in the University Village at Walking Sticks we have Resident Assistants (RAs) who have been trained to handle roommate issues. The RAs or the residents may also ask for assistance from the Residence Life Coordinator when necessary.

 

Tips for Parents: How to Support a Healthy Roommate Experience

As a parent, your student may struggle at times to get a long in the new environment. As expected, even the best of friends will have frustrating times sharing a living space. Below are some helpful tips for you to help your student prevent and address common roommate concerns.

1. Get into touch.

Even if the student has chosen his or her roommate, and especially if he or she hasn't, help get them in contact early and often. The more students communicate BEFORE moving in together, the less like strangers they'll feel when the day arrives.

Important topics to cover during the summer include sleep, study and social habits. If they are not seemingly compatible, what problem-solving and compromises can they brainstorm? Setting the tone with knowing there will be some differences, but that it's okay to address them, will create good habits in case any other issues arise.
Roommates need to know each other's expectations and limitations regarding personal belongings such as clothing, electronic equipment, food, and use of items in the room while one or the other is away. Roommates need to be clear on the behavior expected of each other's guests and how to express concerns to each other. Most importantly for now, roommates need to figure out who is bringing what for the room. Not only is it fun to brainstorm what the new home will look like, it is also just practical to figure out what will be brought into the new home. Absolutely nobody wants to move heavy electronic equipment or a piece of furniture only to move it back!

2. Take perspective.

Oftentimes, students realize that there are many habits and expectations that they bring into their new living environment that may be different than his/her roommates. Meeting and living with a student who has a different set of habits and expectations may be difficult, but can often be worked out through communication and/or a conflict resolution.

3. Encourage communication.

Communication is certainly a skill that will benefit your student in all arenas of life. Living with a roommate whether a friend or acquaintance requires open communication. While technology makes it easy to communicate in another medium, the Department encourages students to resolve issues together in a face-to-face setting. Please encourage your student to seek help from a staff member if needed early on to address any possible issues. The Department cannot fix issues in which it is not aware.

 

Roommate Agreement

Discussing expectations and conflict is easier at the beginning of the year before you are in the heat of an argument. We expect all students to use the provided Roommate Agreement to discuss conflict and solutions before they occur.

Please use the provided Roommate Agreement form.​

 

Additional Help and Support

Most roommate conflicts are able to be resolved with a little hard work and compromise. Some conflicts require more support and alternate solutions. Encourage your student to take advantage of the many support mechanisms in place to address conflict. The Resident Assistant is an upper-classman student who lives on the floor and who has had in depth training on helping students work through conflict. The Residence Life Coordinators (RLC) and Area Coordinators (AC) are also available to help work through conflict and find compromises and solutions. Neither the RLC, AC, nor the Resident Assistant will solve the problem, but rather help facilitate the process to resolve the issue. Changing rooms is rarely the first or best option and is often challenging when the building is at full capacity.
What do I need to bring?
 

What to Bring (All Areas)

Suggested Items:

Appropriate seasonal clothes
Towels
Trash can and Trash bags
Desk lamp
Alarm Clock
Computer/Laptop w/Ethernet cord
Power strips with surge protection
Personal hygiene items
Linens and Bedding (extra-long twin sheets, comforter, pillow)
Bathrobe, shower shoes, shower tote
Laundry basket or bag, detergent, hangers
Posters and wall decorations
Plastic dinnerware and eating utensils
First Aid supplies
Foam pad for mattress
Toilet paper
Hand soap
Poster Putty (Ticky Tack/3M Com Strips)
Cleaning Supplies for Bathroom
Bathroom Floor Mat
Bathroom Shower Curtain and hooks (Halls' Curtain size: 72"x72"; standard shower curtain in apartments)

 

What Not to Bring

Open heat source appliances
Microwave
Refrigerator
Router
Appliances with exposed heating coils (e.g. electric burners, toaster ovens, George Foreman Grills)
Candles/Incense or anything with an open flame
Anything that needs to be hung from the wall with nails or screws
Halogen lamps/lights
Water filled furniture
Weapons (knives, explosives, paintball/laser guns, firearms, air-soft pellet guns, martial arts equipment, etc.)
Anything that needs to be hung from the ceiling
Any pets (with the exception of a ten-gallon or less aquarium with fish)
Mattress (for fire safety and pest control, only CSUP mattresses may be in the rooms)

 

Things to Coordinate

We recommend that you coordinate with your future roommate some of the items you may wish to have in your room.

Television, stereo, DVD player
Small appliances such as coffee pots, irons, small vacuums
Bathroom Floor Mat
Bathroom Shower Curtain and hooks (Halls' curtain size: 72"x72"; standard size in apartments)
Commonly used items that roommates/suitemates/apartmentmates are willing to share