Student Staff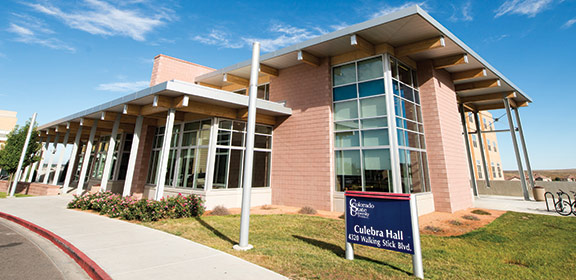 Work Where You Live!
Residence Life has several different types of student staff positions. Student staff members work with students daily and often live in the residence halls to assist with day-to-day life and build community in the halls.
 

Resident Assistant

The Resident Assistant (RA) position at Colorado State University Pueblo is a student leadership opportunity sponsored by the Office of Residence Life and Housing. Residence Life at CSU Pueblo strives to create a positive environment for students by providing staff, programs, services, and facilities that promote and support educational, social and cultural development. The RA's primary responsibility is for the development of a living/learning community atmosphere in a residential setting of 20-40 people.

An RA can expect at least 12 hours of work per week within their residence hall. An RA's time is primarily spent:

Providing educational and social programs for residents
Engaging with students through intentional interactions
Being on duty in the residential community
Being available to residents
Maintaining effective and positive relationships with residents
Referring students to campus resources
Upholding the University's conduct philosophy

A successful Resident Assistant willingly acts as a role model for other students by striving for excellence in their position and living according to the standards outlined in the University Code of Conduct.

Learn more about the RA position here.

RA Selection has begun for the 2021-2022 academic year. Requirements and the RA application can be found here. If you have questions about our process, please contact housing@csupueblo.edu.

 

Desk Assistant

The

Desk Assistant

(DA) position at Colorado State University Pueblo is a position where DA's work the front desk of their assigned residence hall and help maintain the security of the building while providing friendly customer service for the residents of the hall.

Responsibilities include, but are not limited to:

Signing in residents' guests
Inform visitors and students of all campus services or refer them
Offer prompt and courteous customer service to everyone
Identify and report emergencies, disruptive behavior, and maintenance problems
Supporting Residence Life staff members

 

Work Crew

The Work Crew assist the Office of Residence Life and Housing with various maintenance and custodial needs.

Specific duties for are listed below:

Preparation of facilities and hall rooms
General minor repair work to halls
Provide customer service and emergency support
Miscellaneous administrative duties
Other duties as assigned

 

Graduate Positions

The Residence Life & Housing office has four graduate level positions. All positions receive housing and a monthly stipend. The recruitment and selection process begins in March and is a rolling application process.