Recently Admitted Students
Welcome to the Pack!

Your Life as a Thunderwolf
Congratulations on your acceptance to Colorado State University Pueblo. We're excited to have you join our tight-knit community! But you may be wondering, what's the next step? Don't worry, this page contains many resources to help and support you.  Additionally, if you have any questions, please don't hesitate to reach out to your admissions counselor — we're here to help.
Find Your Counselor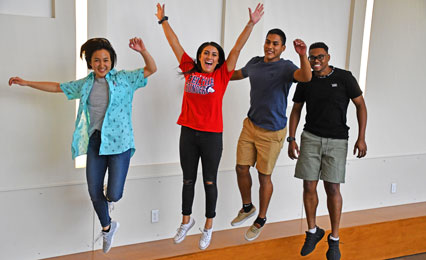 Tell us you're coming!
Confirm your intention to enroll and start your life changing journey.
 

More Info

• Students can confirm their enrollment after they've been accepted and received their decision letter.

• You can view your decision letter and confirm at any time on your application status page.

• As soon as they've confirmed, new freshmen and transfer students can deposit!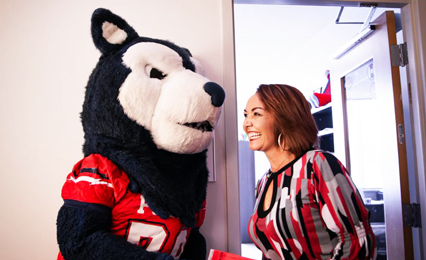 Pay your enrollment deposit
The $85 deposit reserves your place at CSU Pueblo.
 

More info 


• After submitting your deposit, you will be contacted by the PACK Center to be advised before you can register for classes.

• The deposit is NOT required for readmit, guest, or graduate students and should only be paid for new entering freshmen and transfers.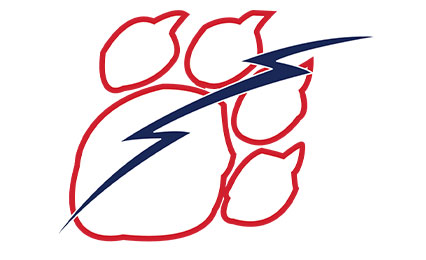 Set up your PAWS account
It's your one-stop spot for all your student information!
 

More info

• PAWS allows easy access to registration, financial aid, billing, transcripts, address updates, emergency text registration, and more.

• Once your NetID is activated, you will login to PAWS using your NetID and password. The password you created at time of NetID activation will be the password to login to PAWS.

*Please note students are currently experiencing technical difficulties setting up their NetID. We are aware of the issue and are working to resolve it as quickly as possible. Thank you for your patience!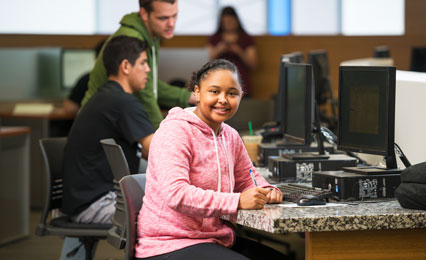 Apply for Financial Aid
Ensure you apply for financial aid on time.
 

How to apply

•  Complete the FAFSA by the March 1 priority deadline. If you are admitted later, still apply as soon as possible.

• Complete the CSU Pueblo Foundation Scholarship Application through your PAWS account. The application has a priority deadline of March 1.

• If you are a Colorado resident, apply for your College Opportunity Fund (COF) stipend by March 1.

• Apply for merit-based financial aid by May 1.

• If you do not plan to submit the FAFSA or apply for COF, complete the Proof of Lawful Presence Verification Process in the Office of Admissions (ADM 201).
Visit Us!
It's the best way to know if CSU Pueblo is right for you!
 

Visit Opportunities

• Schedule an in-person daily campus or group visit. Masks and social distancing observed!

• Stroll around campus and peek inside classrooms, the library, and student services with our virtual tour. Can be viewed in 2-D or VR!

• Visit with us virtually and get answers to all your questions from professors, current students, and more with our virtual visit experiences.

• Watch in-depth video tours of Crestone and Culebra Residence Halls over at Residence Life and Housing.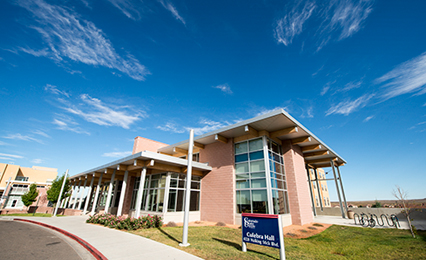 Housing Scholarship Information
Apply for a housing scholarship opportunity!
 

More info

• Complete your housing scholarship application by April 1, 2023. Decisions will be made April 14, 2023.

• In order to qualify, you must be a new first year or transfer student.
Make Housing Arrangements
It's your new home away from home, so make it your own!
 

More info

• You can complete your housing contract and submit the $150 non-refundable application fee in PAWS.

• Students are required to live on-campus during their first two years after high school graduation, unless they are living with a parent or guardian 50 miles or closer to campus, or meet certain requirements. You can learn more about our housing requirements on Residence Life and Housing's website.
Register for Orientation
Online orientation is required for all new students. Or, attend an in-person session!
 

Learn More

• Students who will be starting classes in Spring 2022, Summer 2022, or Fall 2022 are required to complete the Online Orientation Experience.

• Students, parents, and family members can also attend one of our in-person orientation experiences. See Student Engagement and Leadership's Orientation page for dates and registration.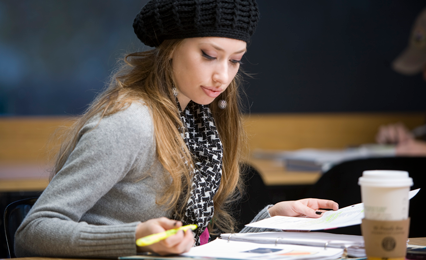 Submit required forms
CSU Pueblo requires students to submit forms to various offices before enrolling
 

Find your forms here!

• Return the completed Verification of Information Form you received as part of your acceptance packet. Be sure to double-check all information, including your major and residency information.

• If your residency information does not appear to be correct, and you have not already done so, you should submit a Residency Information Form.

• Submit medical records/immunization forms to Student Health Services.

• If you want someone other than yourself to have access to your student records, including your grades and bills, complete the Student Consent to Release Form.

If you need special accommodations for a disability, please contact the Disability Resources and Support Center at 719.549.2648.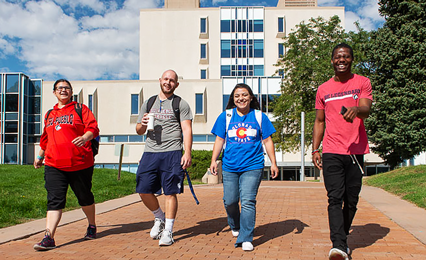 Send us your final, official transcripts
Make your admittance official with official transcripts
 

More details

• Transcripts should be submitted upon high school graduation or completion of your last semester at another college.

• Be sure to also submit any official AP/IB scores and transcripts for any concurrent classwork you completed while in high school.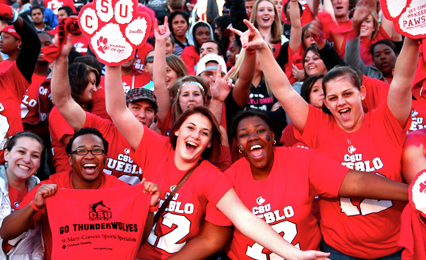 Get ready to become a CSU Pueblo ThunderWolf!
Find out what life as a ThunderWolf is all about!