Why Join a Fraternity or Sorority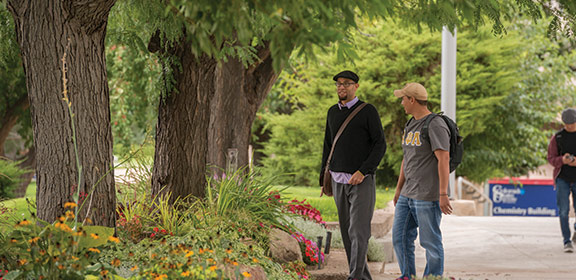 The Fraternity & Sorority experience is an opportunity for students to become engaged with their education and their community. Students who are involved in fraternity and sorority life benefit from developing social and leadership skills, interpersonal relationships, communication skills, time management, and self-confidence.
Volunteer
All chapters participate in philanthropies and service activities as well as hold philanthropic events themselves.
Socialize
Lifelong friendships and countless memories are fostered within a "home away from home" environment where you will create brother and sister relationships that will help guide you through your college years and beyond.
Build relationships that can prove helpful with networking and mentoring opportunities after graduation.
Succeed
Fraternity and sorority members learn time management skills and how to reach your academic potential.
Lead
Fraternity and sorority life members have many opportunities to hold leadership positions within their organizations.
Fraternity and sorority members are some of the most prominent leaders on campus.
​How to join?
Each fraternity & sorority chapter holds recruitment within their own timeline.