Commuter Student Programs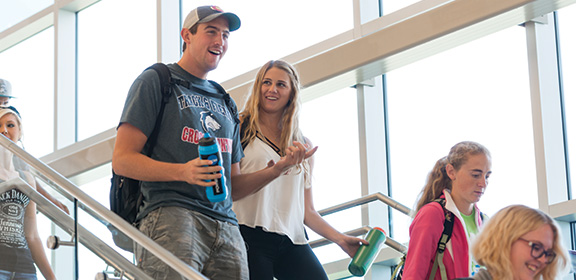 "iCommute" is committed to providing information, resources, and leadership opportunities that enrich the lives and college experience of Colorado State University Pueblo students living off-campus. We strive to foster a sense of community and personal growth among commuter students while providing a support system that assists students in becoming more actively involved on the CSU Pueblo campus.
Who is a Commuter Student?
If you do not live in university-owned housing, you are a commuter student. A Commuter Student is defined as a student whose place of residence while attending Colorado State University Pueblo is not located in Crestone Hall, Culebra Hall, Greenhorn Hall, or Walking Stick Apartments.
Learning Outcomes
Students who participate in commuter student events and programs will be able to:
Identify University resources and support services.
Develop leadership skills and knowledge through participation in events and programs.
Develop interpersonal and intrapersonal skills while becoming a part of the CSU Pueblo campus community.
Commuter Student Lockers
Lockers are now available for Commuter Students! To request a locker, complete a Locker Request Form in the office of Student Affairs, located in OSC 201. Lockers are available FREE of charge for commuter students on a first-come, first-served basis. Students must supply their own lock!
Commuter Student Resources