Visit CSU Pueblo
COVID-19 UPDATE
Colorado State University Pueblo is committed to the safety, health and wellness, and success of our students, future students, and staff and faculty. During this time, we have made some necessary changes on campus:
We are currently offering in-person and virtual visit options. 
In-person visit options include campus tours including housing, meeting with an admissions counselor, meeting with Student Financial Services (Financial Aid), and the Military and Veteran Success Center experience. 
Virtual visit options include LIVE virtual campus tours with a student ambassador (Tuesday & Thursday only), zoom and phone meetings with an admissions counselor, phone appointments with a professor, phone appointments with Student Financial Services (Financial Aid), or a phone appointment with the Military and Veteran Success Center. 
Experiencing campus is an important part of getting to know CSU Pueblo, so we invite you to check out our virtual tour and connect with us on social media @PackAdmissions if you can't make it to campus right now. 
COVID-19 Protocol for In-Person Visits
Due to updated COVID Policy, masks are required indoors for all vaccinated and unvaccinated visitors. Please do not come to campus if you feel ill. Please reschedule your visit instead.
We hope to meet with you soon!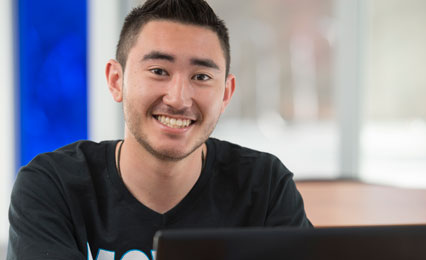 Visit Experiences
Register to meet virtually or in-person with current students, professors, admissions counselors, and more.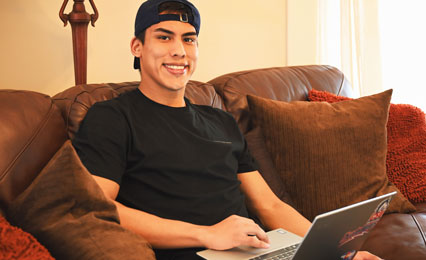 Virtual Events
Parties don't have to be in person! Interact with fellow future students, get answers to your questions, and discover stuff you never knew about CSU Pueblo with our fun and informative virtual events.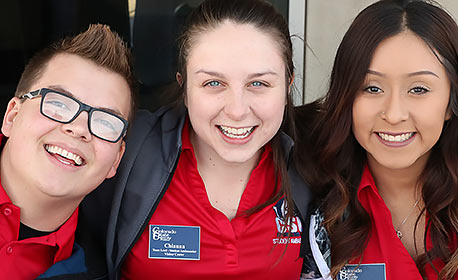 Student Ambassadors
Learn all about the fun and fierce Student Ambassadors of CSU-Pueblo. Go Pack!