Discover CSU Pueblo Day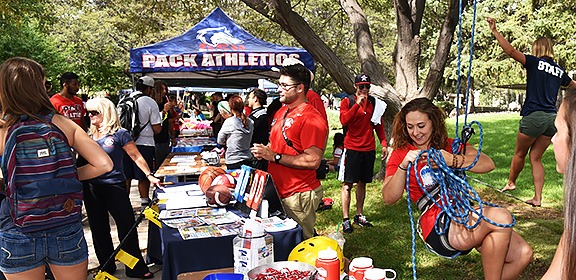 Spend the Day with CSU Pueblo
Join us for Discover Day and get to know what CSU Pueblo is all about. We host 4 Discover Days each academic year — two in the fall, and two in the spring — falling typically on a Saturday in October, November, February, and April. Plus, at each Discover Day, a $1,000 scholarship will be given away to one randomly selected attendee!
An Overview of In-Person Discover Day
The formal program begins with a welcome session followed by information about admissions and financial aid. You will then have the opportunity to visit with a professor in your intended major. Throughout the day, you will attend a student or parent panel and go on a tour of campus. You and your guests will be given vouchers to eat lunch in our Pack Café and you will receive a discount coupon to purchase CSU Pueblo gear in the bookstore!
In-Person Discover Dates:
October 22, 2022 
November 12, 2022
February 18, 2023
April 8, 2023
Register for In-Person Discover Day! 
An Overview of Virtual Discover Day
Attending on-campus events is not always an option for all students but that shouldn't mean you have to miss out! Now you can join us for a Virtual Discover Day, hosted utilizing Bitmoji classroom.
Your day will include a welcome message from President Timothy Mottet, information about admissions and financial aid, exploration of clubs and organizations on campus, and information about your intended major.
Register for the event below and then watch your email — the Bitmoji presentation with further instructions will be sent to you 2 days before the event begins.
All our virtual Discover Day events begin at 12:00 pm (MST).
Virtual Discover Dates:
Register for Virtual Discover Day!