Transfer Open House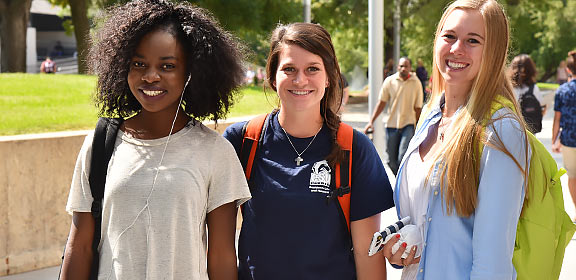 COVID-19 Protocol
All visitors will be required to wear a mask covering their nose and mouth while on campus, regardless of vaccination status. All CSU Pueblo staff, faculty, and students at the event will also be required to wear a mask during this event.
Optional COVID-19 Screeners will be at the event for any visitors who would prefer to be screened for COVID-19 symptoms.
Please do not come to campus if you are feeling ill or are experiencing any symptoms of COVID-19.
Transfer Open House
Join us for our Transfer Open House to determine if CSU Pueblo is right for you!
A $1,000 scholarship will be given away to one randomly selected attendee. 
You will check-in at the beginning of the event to receive your information packet. Representatives from the Academic departments will be set up in one area with booths for you to visit and learn more. Student Support Services and other departments on campus will have sit-down booths for you to meet one-on-one with representatives who can help you with questions or next steps in transfer process. Hors d'oeurves will be served during this event.
A full list and map will be provided at check-in, but a few departments that will be present are:
Financial Aid
Transfer Academic Success Coaches (Advisors)
Admissions
Career Center
Military and Veteran Success Center
AND MORE!
*A full list of booths, a map, and additional materials will be provided at check-in*
Transfer Open House
More dates TBD