Transfer Open House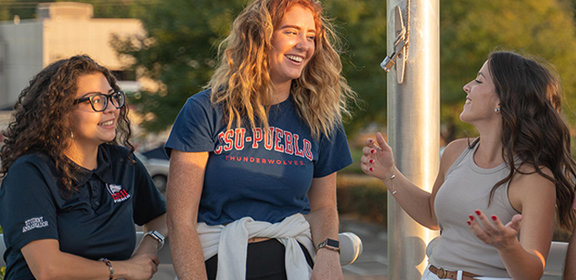 Come See if CSU Pueblo is Right For You
Discover What We're All About
Transferring schools can be a tough choice, but we're here to help make your decision easier. Join us for our Transfer Open House to learn more about what being a student at Colorado State University is really like.
Open House Event Details
On the day of your open house, you will check in at the beginning of the event to receive your information packet. During the event, representatives from the academic departments will be set up in one area with booths for you to visit, chat with, and learn more. Our Student Support Services and other departments on campus will also have sit-down booths for you to meet one-on-one with a representative who can help answer questions or explain the next steps in the transfer process.
Hors d'oeuvres will be served during this event and you'll even have the chance to enter to win a $1,000 scholarship, which will be given away to one randomly selected attendee.
A full list of booths, map, and additional materials will be provided at check in, but a few departments that will be present are:
Financial Aid
Transfer Academic Success Coaches (Advisors)
Admissions
Career Center
Military and Veteran Success Center
And Much More!
Transfer Open House Dates: