Welcome to the PACK Night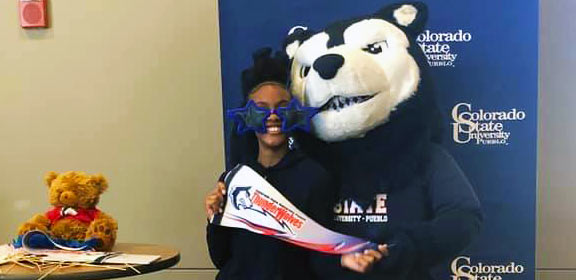 COVID-19 Update
Due to COVID-19, our Welcome to the Pack Night will be a virtual Welcome to the PACK day event.
You've already been admitted, so now is the perfect time to join us for a virtual event designed for you to casually meet with campus representatives, ask questions, and talk about what it's like at CSU Pueblo. The event will be hosted on Zoom. Financial aid counselors, academic advisors, and other campus representatives will be present at this event.
There are two different times you can join us for this event, 1:45pm-3:30pm or 5:45pm-7:30pm. Both sessions will be the same, so you can choose either session.
We will be giving away one $2,500 scholarship at the end of the day, and ThunderWolves who attend this event will be entered to win, as long as they submit their enrollment deposit & Registration Authorization Form during or prior to the event. The scholarship winner will be announced on the Facebook page at approximately 7:45pm (MST). 
Virtual Welcome to the PACK Day
Registration for this date has passed.