Welcome to the PACK Night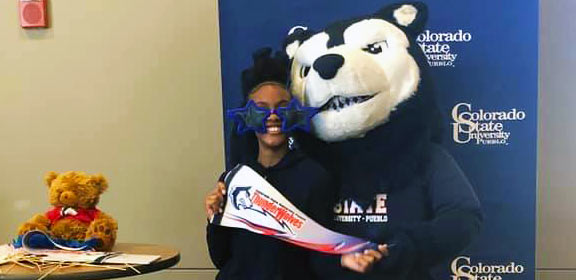 COVID-19 Update
Due to COVID-19, our Welcome to the Pack Night that was scheduled for April 2, 2020 will be postponed until the summer. Please keep an eye on your e-mail and the website for an updated date for this event. 
Congratulations on being admitted, and welcome to the PACK! Join us on campus for a night of light snacks and drinks as you casually meet with campus representatives and members of our clubs and organizations.
Financial aid counselors and academic advisors will be available to answer any questions you may have. The Pueblo Hispanic Education Foundation also will be available to answer questions regarding scholarship opportunities.
Future ThunderWolves who attend this night will be entered to win a $2,500 scholarship as long as they submit their enrollment deposit and Registration Authorization Form at or prior to the event.
Join us on April 2, 2020 from 6:00pm-8:00pm in the Occhiato Student Center on campus.