Welcome to the PACK Night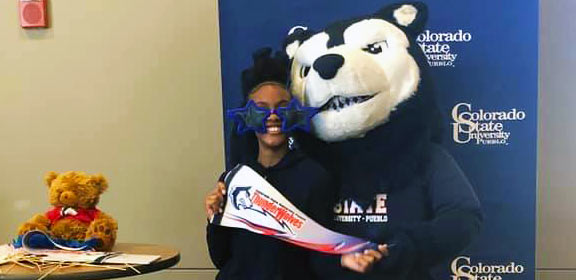 Get Ready to be a ThunderWolf
Now that you've been admitted to CSU Pueblo, it's the perfect time to get to know us a little better. And there's no better way to do so than to join us for our Welcome to the PACK Night, where you can casually meet with campus representatives, financial aid counselors, and academic advisors to ask questions and talk about what it's like at CSU Pueblo.
Want to Win a Scholarship?
CSU Pueblo will be giving away one $2,500 scholarship at the end of the Welcome to the PACK Night event and only ThunderWolves who attend will be entered to win. Just make sure to submit your Enrollment Deposit during or prior to the event to be entered.
 Welcome to the PACK Night
Date:
Register Now for Welcome to the PACK Night!