New Student Convocation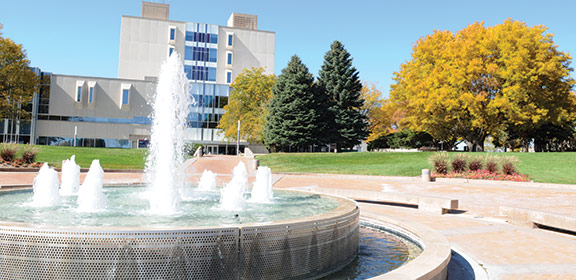 New Student Convocation
From the Latin convocation meaning "to call/come together", New Student Convocation assembles the university's campus community to celebrate the beginning of incoming students' collegiate and academic journey here at CSU Pueblo.
At this ceremony, new students receive their "Pack On" t-shirts and learn the CSU Pueblo Fight Song with their fellow classmates. New students are also welcomed by university administrators who will participate in and lead the students through the Academic Pledge and pinning ceremony. Family members and friends are encouraged to attend. No tickets are required.

The 2020 New Student Convocation Ceremony is in the planning process. The official date and time for New Student Convocation will be 7pm, August 22nd at the CSU Pueblo Thunderbowl!
Registration information will be available soon at www.gothunderwolvestickets.com