Clubs and Activities
Student Activities
National Cyber League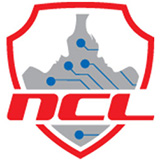 This year, our students ranked highly in the Gold and Silver bracket of the NCL competition, learned how to counter and use tools for: Open Source Intelligence, Network Traffic Analysis, Log Analysis, Scanning & Reconnaissance, Wireless Access Exploitation, Cryptography, Password Cracking, Web Application Exploitation, Enumeration & Exploitation.
Student Clubs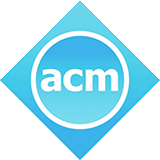 Association for Computer Machinery
The Association for Computing Machinery is a student organization located in the Hasan School of Business and currently has many students who actively participate in community-based computer repair, discounted computer and security certificates, and other various community outreach activities both on campus and off campus. The association provides training in quality and professional work, professional computing confidence, and understanding of computing and its consequences both online and offline. The association also volunteers time to the community on and off campus.
The Association for Computer Machinery participates in an annual cyber-security competition hosted by the National Cyber league. Every year the Association and a faculty member participate in a preseason game followed by two official games where they compete on an individual level with other universities nationwide.