Department of Social Work
Part of the College of Humanities, Arts, and Social Sciences
The Department of Social Work has been serving communities in Pueblo area since the 1960s and has been nationally accredited by the Council on Social Work Education since 1982. 
We offer a competitive undergraduate program designed to prepare majors for successful careers in Social Work and related areas to prepare students for advanced graduate study.  We also offer a competitive graduate program which includes the option for advanced standing placement for students who have an a CSWE-accredited BSW and meet other criteria.
The Department of Social Work offers a proactive student-faculty advising experience. We have a collaborative department culture, where we like to recognize our student accomplishments and outstanding performance.
Program Offerings

Social Work, BSW
The BSW program is committed to promoting social and economic justice through excellence, creativity, and innovation. 

Social Work, MSW
The MSW program prepares social work practitioners with advanced works required to serve diverse clients of all sizes.
Resources
Reputation of Excellence
When you enroll in our academic offerings, you gain a network of mentors and role models through our strong alumni community. We maintain alumni relationships through an online database, guest speakers, and professional networking.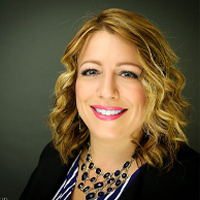 Dena Rodriguez
Mental Wellness Supervision Program Manager - Spark the Change Colorado
"The BSW program opened my eyes to community involvement and nonprofit work. As a student in the BSW Social Work Program, I was required to do volunteer work for one of the courses. This volunteer experience helped me become acquainted with the structure of a nonprofit, services provided to vulnerable clients, and community partners. I loved helping the clients and realized I have a passion for nonprofit organizations and helping people. Because of the volunteer work, I did during this course, I was offered a job within the organization. Over time, I applied to become the Executive Director of this organization and was offered the job. The job requirements included having a Bachelor's Degree in a Social Services/Human Services Field, which gave me an advantage! The knowledge that I learned in the BSW program helped me to build up the organization and its services. In one course, the students had to develop an 8-week support group for a semester assignment and I was able to implement the curriculum into the program services. The social work professors challenged me as a student and for this, I am grateful because I am a successful entrepreneur in the nonprofit world. I am a PROUD Alumni of the Social Work Program at Colorado State University of Pueblo!"