Student Associations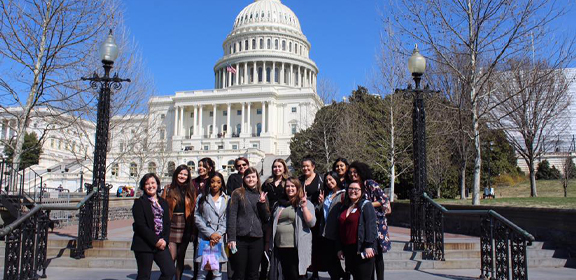 Social work students can become involved in two different organizations through the Department of Social Work.
Student Social Workers Association (SSWA): The organization meets on at least a monthly basis and engages in activities that benefit the community and increase student skills working with oppressed and high-risk populations.
Students must complete an SSWA application and pay a membership fee of $5.00 and donate two cans of food to join. Canned foods are distributed to local food banks. Applications can be obtained by clicking the link below. Applications are also available in the Department of Social Work on the Pueblo campus in the General Education Building, Room 310A.
Social Work Association Membership Form

Phi Alpha Honor Society: The organization has established a chapter of the Zeta Delta Chapter for social work students at CSU Pueblo. Students must meet the following qualifications: 
Must have declared social work as your major.
Must have achieved sophomore status.
Must have completed 9 semester hours or 12 quarter hours for social work courses.
Must have achieved an overall grade point average of 3.25 on a 4.0 scale.
Must have achieved a grade point average of 3.50 in required social work courses.
Phi Alpha Honor Society members are admitted upon meeting the above qualifications and by an invitation-only from fellow members and the university.