STURM Collaboration Campus

CSU Pueblo has partnered with Arapahoe Community College to offer several degree programs in a hybrid format, with classes being taught online and at the Sturm Collaboration Campus in Castle Rock. 
The Sturm Collaboration Campus at Castle Rock – a partnership that includes Arapahoe Community College, The Douglas County School District, and the Colorado State University System– is an education hub offering career pathways and new ways to build professional skills. Since Castle Rock in Douglas County is currently the fastest growing metropolitan area in Colorado, CSU Pueblo saw this as an opportunity to offer degree programs in much-needed areas of study, including Computer Information Systems, Nursing, and Business.
For more information, contact an ACC Sturm Collaboration Campus Navigator by calling 303.660.3160.
Programs Offered:
B.S. Computer Information Systems - Cybersecurity
There is a high demand in Colorado for the unique job skills demanded by cybersecurity roles.
As an ACC student, you can begin CSU Pueblo courses as early as your second semester in the Cybersecurity AAS program.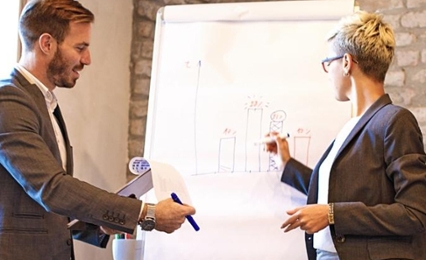 B.S. Business Administration - Management or Marketing
Earn your BSBA in Marketing or Management at Castle Rock! Students can transfer 60 credits from their AA business degree into this program. Take evening and online classes to save money and stay local.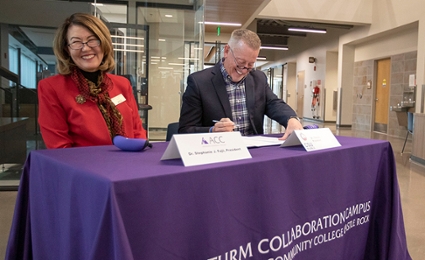 Master of Science in Nursing - Nurse Educator
The RN-MSN program provides an efficient degree pathway for nursing students to dually enroll at both institutions to complete their Bachelor of Science in Nursing (BSN) and MSN degrees simultaneously. Nursing students in good standing in ACC's RN-BSN program are eligible to enroll in the RN-MSN pathway. 
Frequently Asked Questions
 

What are the admission requirements?

We make it easy to apply! ACC has an open-door admission, which means if you are at least 17 and a high school graduate, GED certificate completer, homeschooled student, or a high school non-graduate, you are welcome to apply. Even better: 

there is no application fee!

 If you are ready to take the first step we invite you to 

Apply Now

.

 

Where are classes held?

The curriculum for most programs is offered in a hybrid format. This includes a blend of courses offered in person at the Sturm Collaboration Campus in Castle Rock, hybrid and online.

 

How many credits do I need to take?

The AAS degree awarded by ACC includes 60 credits, while the BS degree completed through CSU Pueblo includes 62 additional credits, totaling 122 credits.

 

How long does it take to complete the program?

For the bachelor's degrees, you can complete your program in four years with a full-time course load in Fall and Spring semesters.

 

Do I qualify for financial aid?

Get a head start by applying for financial aid now. Complete the FAFSA application (FAFSA.gov) using the Arapahoe Community College school code: 001346

Fill out the Free Application for Federal Student Aid (FAFSA). Once complete, the ACC Financial Aid Office will send an award letter to your ACC student email account.