Student Success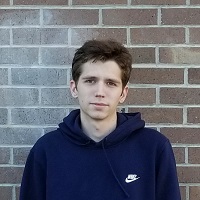 Alex Marck
Software Developer - Aftermarket Analytics
"The Computer Information Systems (CIS) program at CSU-Pueblo helped me prepare for a career in software development in a way that few other programs could. Developing software is a complex task with a lot of moving parts, so learning how to successfully integrate software development, database management, cyber security, and business requirements into a successful project is an invaluable skill that the CIS program provides. There is no shortage of opportunities at CSU-Pueblo to improve and test your abilities; while in the program I participated in a coding Hack-a-Thon where our team took second place and multiple cyber security and NCL (National Cyber League) competitions where our NCL team consistently placed among the top Cyber Security programs and universities in the United States. I currently work as a software developer where I assist in creating data analytics applications that allow organizations to better optimize their supply chain."
Sophia Montoya
Graduate Student - Colorado State University (Fort Collins)
"The Computer Information Systems (CIS) program at CSUP has changed my life by challenging me to adapt to many different environments. Their program provides training in a variety of fields ranging from networking, programming, data analytics, and cyber security. The CIS faculty provide thoughtful assistance with each of their classes, making sure everyone understands the concepts being taught. The program's small class sizes help build relationships with fellow students and faculty that continually grow throughout the program. The CIS program had prepared me to undertake a Master's in Data Analytics, where I will be evaluating data in a science setting. The diversity and real-life integration of the classes have allowed this program to shine and aid students in whatever their future career wishes to be."
Christopher Colvin
Graduate Student - University of New Mexico
"The Computer Information Systems (CIS) program at CSUP provided myself with the opportunity to earn my bachelor's degree in Computer Information Systems with an emphasis in Cyber Security. The CIS Cyber Security program provided a strong foundation, which transitioned to an opportunity and strong reference to the Scholarship for Service (SFS) program. This program is not hosted at CSUP, however with academic accomplishments made possible by CSUP, I will be earning my master's degree within 1 ½ years. CSUP's CIS program has a special focus on the combination of both technical computer experience and business expertise. This accumulation of knowledge allows students to prosper after graduation, even during COVID-19!"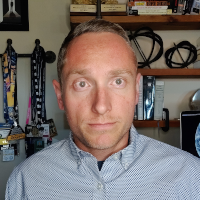 Greg Foss
Senior Cyber Security Strategist - VMWare Carbon Black

"CSU-Pueblo's CIS program was fundamental to laying the groundwork for my career in IT Security. By providing a well-rounded curriculum that includes programming, networking, security, and IT business processes, to name a few, I was able to hit the ground running upon landing my first job in the industry. Especially in today's fast-paced world, technology is at the center of everything. Regardless of the role you play within the organization, it is important to understand how the many pieces fit together and the overarching roles that the various teams across the IT landscape play. CSU-Pueblo provides a great foundation for graduates to build upon as they grow and progress through their careers. Now that I have been out in the industry for over 10-years now, I still think back to my times at CSU-P fondly and am fortunate to have had the opportunity to learn from the many great professors and fellow students, whose wisdom I carry with me to this day."
Recent Student Placements