Student Associations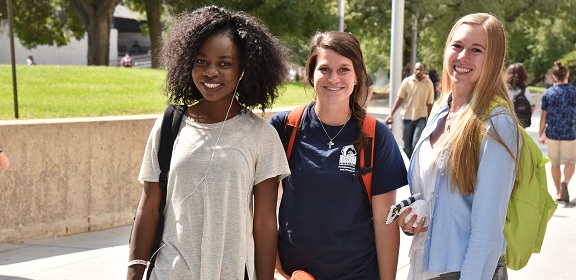 Psychology Club
The Psychology student club meets monthly to plan and facilitate projects, educational events, and social events for CSU Pueblo students and the surrounding communities. Once face-to-face meetings resume, the time and place for these meetings will be announced. All majors (not just Psychology majors) are invited to join! 
Psi Chi Honor Society
The department has established a chapter of the Psi Chi, The National Honor Society in Psychology for students at CSU Pueblo. Founded in 1929 for the purpose of encouraging, stimulating, and maintaining excellence in scholarship of the individual members in all fields, particularly psychology, and advancing the science of psychology. Psi Chi is a national organization comprised of local chapters on more than 600 college and university campuses. Psi Chi also offers research award competitions, certificate recognition programs, and a quarterly newsletter.
Students must meet the following qualifications: 
Must have declared psychology as your major or minor.
Must have achieved sophomore status. (Transfer students are welcome to apply!)
Must have completed 9 semester hours for psychology courses.
Must have achieved an overall grade point average of 3.15 on a 4.0 scale.
Must have achieved a grade point average of 3.00 in required psychology courses.
Students must also pay a one-time fee for a lifetime membership. 
Psi Chi Honor Society members are admitted upon meeting the above qualifications. 
Students wishing to apply for membership in Psi Chi Honor Society and/or the Psychology Club at CSU Pueblo should contact: 
Richard Walker, Ph.D.
Email: richard.walker@csupueblo.edu
Phone: 719.549.2829