Colorado State University Pueblo Announces Dana Perino as 2023 Commencement Speaker
Release Date: January 30, 2023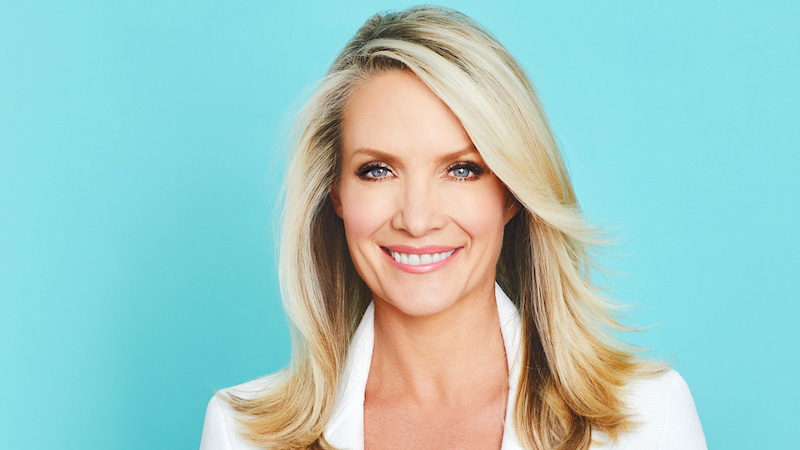 Colorado State University Pueblo Announces Dana Perino as 2023 Commencement Speaker
Pueblo - Colorado State University Pueblo welcomes distinguished alumnus Dana Perino to deliver the spring 2023 commencement address. The ceremony is scheduled to begin at 8:30 a.m. at the ThunderBowl on Saturday, May 13.
"We are excited to welcome Dana back to CSU Pueblo. Her career has served as an inspiration for our students and she has been an incredible mentor providing opportunities for them to see her studio in New York," CSU Pueblo President Timothy Mottet said.
This will be the second time Perino will address the university's graduating class. Perino was the commencement speaker for the 2008 commencement exercises and spoke about her journey to the White House and beyond.
"My experience at CSU Pueblo helped shape me into who I am today, both professionally and personally. I am looking forward to speaking with the class of 2023 to remind them that with integrity, dignity and discipline, anyone can reach their goals and everything will be okay," Perino said.
An honorary Doctor of Humane Letters degree will be presented to Perino during the 2023 commencement ceremony. This degree is conferred with authority from the Board of Governors and is awarded for distinctive achievement based on merit by a nominating committee. A link to the honorary degree policy is available here.
Perino graduated from CSU Pueblo (formerly the University of Southern Colorado) in 1994 with a bachelor's degree in mass communications and dual minors in Spanish and political science. During her time at the university, she was involved in the speech team and hosted and produced multiple shows for the local PBS affiliated campus television station. Perino earned a master's degree in public affairs reporting from the University of Illinois.
She currently co-anchors America's Newsroom with Bill Hemmer & Dana Perino, and is a co-host on The Five, airing on Fox News. Perino previously anchored The Daily Briefing with Dana Perino. She is a New York Times best-selling author, titles include, And the Good New Is: Lessons and Advice from the Bright Side; Let Me Tell You about Jasper: How My Best Friend Became America's Dog; and Everything Will Be Okay: Life Lessons for Young Women (from a Former Young Woman).    
Perino is the former White House Press Secretary for President George W. Bush, becoming the second woman ever, and first Republican, to hold the job. Her duties as press secretary included handling interactions with the White House press corps and advising the president on communications. She served for more than seven years in the administration, including at the Department of Justice after the terrorist attacks on September 11th.
In 2010, she was appointed by President Obama to serve on the Broadcasting Board of Governors. Her work on the board included advocating for the individual and economic freedoms of women in Africa, a passion of Perino's.
Perino and husband, Peter McMahon, have spent time volunteering in Africa. Her additional passion for empowering young women led her to create Minute Mentoring. A program that pairs young women in workforces across the country with multiple mentors for short bursts of time. The question and answer sessions serve as talking points, where mentees are able to gain valuable advice and support from mentors who are willing to offer guidance. Lastly, her service as a board member of Companions for Heroes, showcases her love of the human-animal bond. Companions for Heroes mission is to help save animals in shelters across the country from euthanasia by pairing them with military veterans and first responders suffering from Post-Traumatic Stress Disorder (PTSD).
For more information about Commencement please visit the Commencement website here. Tickets will be limited to graduating seniors and their families. A live-stream link will be available on the university's website to view the ceremony. Additional details and updates will be communicated via student email, campus communications, the university website, and official CSU Pueblo social media accounts.
Colorado State University Pueblo is a comprehensive state university with an enrollment of nearly 4,000 students. With 34 percent of its students Hispanic, it is a designated Hispanic Serving Institution (HSI), and a military friendly university. The university is dedicated to interdisciplinary learning and entrepreneurship that elevates its people and community, creates educational opportunities, fosters unique collaborations, and supports inclusion, access, and affordability as a gateway to the world.
###