The University Library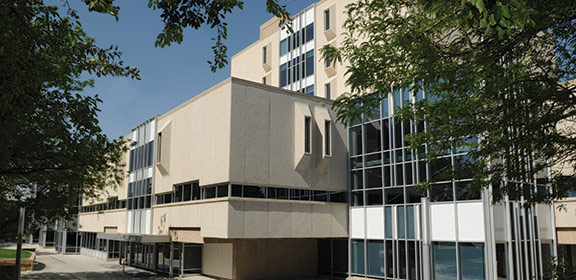 Vision
The Colorado State University - Pueblo Library is the gathering place where the campus and community come together to interact, access information and ideas, learn, collaborate, and create.
Mission
The Colorado State University - Pueblo Library enables student success by providing a supportive and collaborative academic environment in which students learn to discover, access, and use information resources effectively; critically explore new ideas and concepts; and develop lifelong learning skills. The Library's suite of services and information resources enables high quality teaching, learning, and research for students, faculty, and staff. Special events and collections promote cultural appreciation and lifelong learning throughout the campus and community.
Guiding Principles
The following principles provide the common threads for priority recommendations/activities.
The University Library:
is focused on improving the user's experience.
collaborates with all other university departments and all its users to help further the university's mission.
provides a welcoming and supportive academic environment.
uses current technology to facilitate access to information.
is a teaching institution.
is a catalyst for creative and intellectual activity.
promotes and preserves the intellectual capital of the university.
affirms the principles of intellectual freedom embodied in the American Library Association's Bill of Rights.
Profile
350,000+ books and government documents
8,000+ CDs, DVDs, and videocassettes
Access to over 100,000 print and online journals
Access to over 100 online databases
University Archives and Special Collections

The library's services include:
print and online course reserves
borrowing materials from other libraries
teaching research skills
research consultations
multimedia workstations
laptops available for checkout
printing and photocopying
Revised 12/07/16