Login Procedures
Applicants
Welcome to Colorado State University-Pueblo Employment Center!  Applicants can now create accounts, apply for positions and check on status of applications by logging into our online system.  Instructions to begin this process are below. 
---
(A new window will open. If you are experiencing problems, please make sure your pop-up blocker is disabled)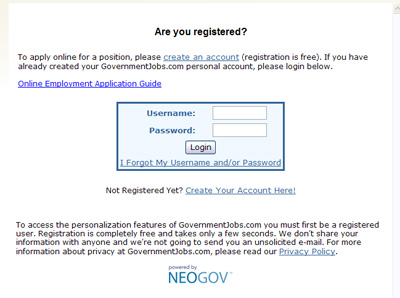 Employers
Employers, click to visit the NeoGov log-in page.