CSU Pueblo Students Will Gain Access to Additional Services this Fall Thanks to a Continued Partnership between the University and Mt. Carmel Veterans Center
Release Date: September 07, 2023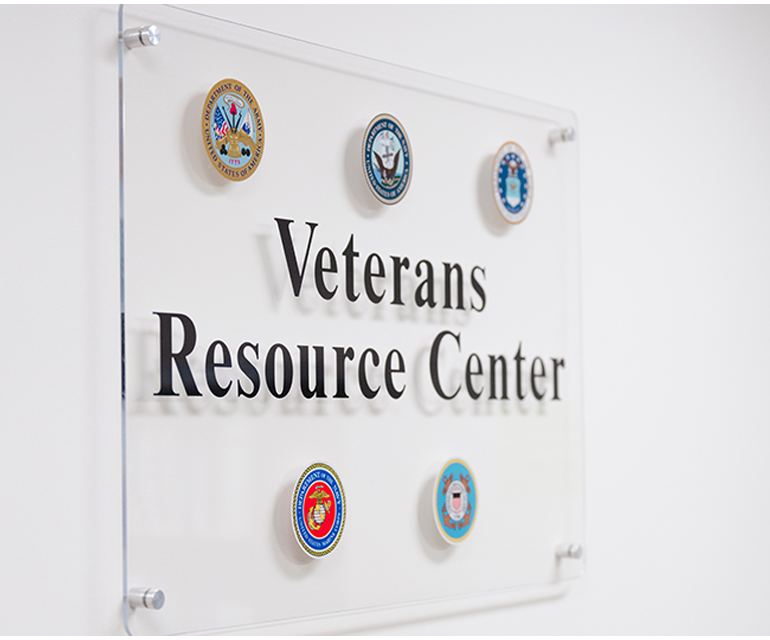 CSU Pueblo students will gain access to additional services this fall thanks to a continued partnership between the university and Mt. Carmel Veterans Center. Mt. Carmel staff now have regular staffing at the CSU Pueblo Military and Veteran Success Center (MVSC) and Veterans Upward Bound (VUB) offices to provide expanded services to military-affiliated students.
The MVSC and VUB already offer a plethora of services, including assistance with military benefits, special events to honor military service, and academic, financial, and personal advising for military-affiliated students. Both offices also visit Mt. Carmel locations in Pueblo and Colorado Springs regularly to assist prospective students. This expanded partnership supplements the support provided by the CSU Pueblo team by offering additional help with resume writing, interview preparation, and hiring and networking events. Services also are provided for students who need food assistance, housing support, or peer counseling. Non-clinical case management, financial counseling, and support with transitioning to civilian life are also available. 
"We're excited for the additional opportunities this expanded partnership will provide our students," said Laura Barela, Director of the Military and Veteran Success Center. "Mt. Carmel has been a wonderful partner and we look forward to continuing to work together to support our military-affiliated students."
Mt. Carmel will be on campus in the afternoons every other Tuesday, and students can contact the MVSC at (719) 549-2910 for a schedule and questions. The MVSC is located in the Occhiato Student Center, Room 114 and the VUB Office is in the Library and Academic Resources Center, Room 374.