CSU Pueblo's High School Equivalency Program Celebrates Inaugural Cohort of Students
Release Date: July 26, 2023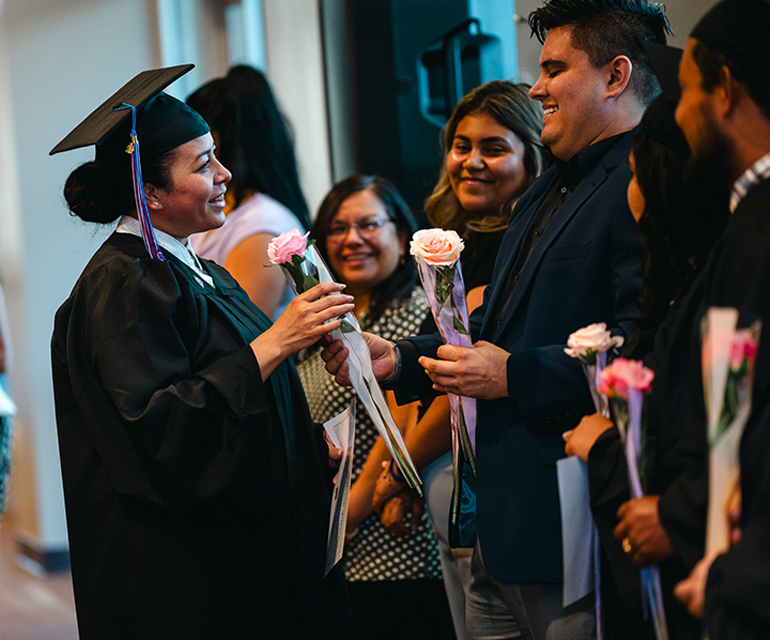 CSU Pueblo celebrates 12 students who are the first to earn their GED through the High School Equivalency Program (HEP) offered at the university. HEP is a federally-funded program from the U.S. Department of Education that helps eligible migrant workers and their families obtain a high school equivalency diploma.
Dr. Victoria Obregon submitted a grant to the U.S. Department of Education in a collaborative effort with Kansas State University to create the program at CSU Pueblo. Courses are offered for migratory and seasonal farmworkers, or their children, who are 16 years of age or older and who are not currently enrolled in school to obtain the equivalent of a high school diploma.
"HEP is a program that opens doors to our migrant community by making degree attainment accessible," Dr. Obregon said. "This first cohort of graduates are a testament that programs like this matter because programs like this change lives."
The program will serve 70 students annually. The goal is to help students take their first steps in their educational journey by providing resources for them to earn the equivalent of a high school diploma. Upon graduation, students are encouraged to enter the workforce or continue with postsecondary education. Classes are available every semester (fall, winter, spring, and summer), and students can start at any time.