CSU Pueblo President Accepted into the Fulbright International Education Administrators Program in France
Release Date: May 31, 2023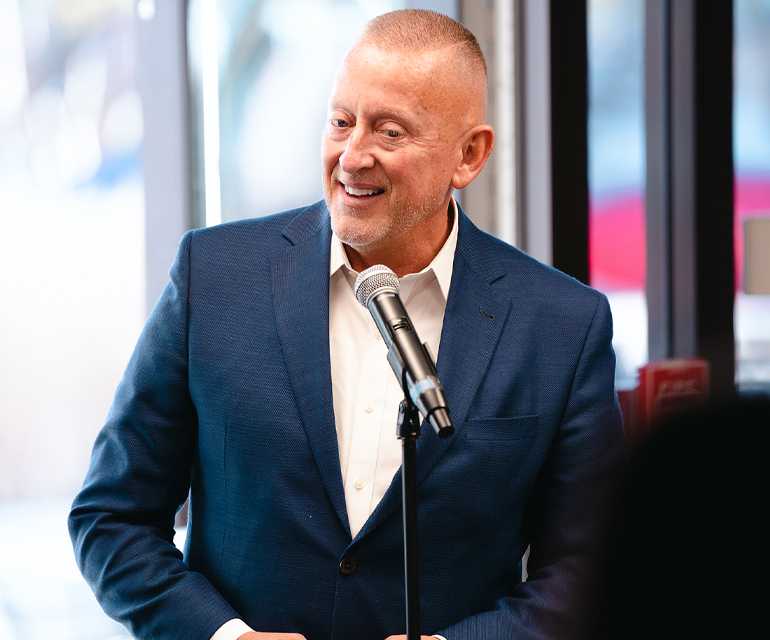 Colorado State University Pueblo President, Timothy Mottet, has been accepted into the Fulbright International Education Administrators (IEA) Awards program in France. The seminar is an immersive, two-week-long program that provides opportunities to engage with international partners in educational, political, cultural, economic, and scientific fields.
"I've always believed that individuals should be life-long learners," Mottet said. "As an active author, researcher, and higher education leader and advocate, the Fulbright experience will provide an opportunity for me to learn more about international post-secondary systems, as I continue my service to CSU Pueblo and to Colorado and our CSU System."
Mottet is one of 12 participants selected for this prestigious opportunity. As the French government reforms their system of higher education, Mottet and the cohort of higher education leaders from the United States, will conduct research that examines unresolved issues and items that still need to be addressed in the aftermath of the reform of post-secondary educational systems. Mottet will identify lessons that regional comprehensive universities can learn from the French educational reform that will help inform institutional planning and policy development. Specifically, Mottet will study the efficacy of mergers, alliances, and strategic partnerships that help institutions optimize their effectiveness.
In a letter of support, CSU System Chancellor, Dr. Tony Frank, remarked, "[Mottet] is a personal, thoughtful, and culturally adept colleague who I believe will be well-received as a representative of the U.S. in France. As a communications scholar, he is skilled at communicating across cultures and differences, and his experience as both a provost and a president has prepared him well to garner full benefit from participation in the Fulbright program."
The international experience will also provide connections for President Mottet to continue his work to expand international opportunities for students and faculty. Mottet's research will focus on better understanding the ways the French ministry is driving reforms and the role of the marketplace in higher education. Two pending and unresolved issues in French higher education reform that may inform the future of US regional comprehensive universities is the effectiveness of mergers, alliances, and strategic partnerships. The second issue is better understanding how to resolve the level of autonomy institutional mergers and alliances should retain in order to optimize effectiveness.
"Providing the opportunity to facilitate study abroad programs is one way to provide meaningful professional development, especially at regional comprehensive institutions in the United States," Mottet explained.
About The Fulbright Program
Since its inception in 1946, the Fulbright Program has provided more than 400,000 students, scholars, teachers, artists, and other professionals—chosen for their academic merit and leadership potential—with the opportunity to forge lasting connections, counter misunderstandings, and help people and nations work together toward common goals. The Fulbright Program is funded by an annual appropriation from the U.S. Congress to the U.S. Department of State, and it is managed, coordinated, and overseen by the Bureau of Educational and Cultural Affairs. Participating governments and host institutions, corporations, and foundations in more than 160 countries and the United States also provide direct and indirect support.