Provost Candidate, Dr. Abbey Zink, to Visit Campus on April 4
Release Date: March 31, 2023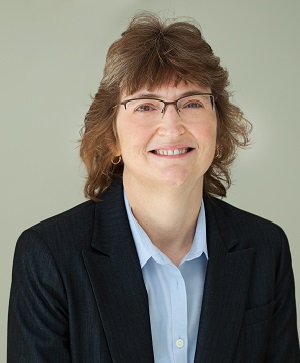 The fourth provost candidate, Dr. Abbey Zink, will visit campus on Tuesday, April 4. A campus presentation beginning at 9:45 a.m. is open to faculty, staff and students to attend.
Dr. Abbey Zink has served in academic leadership roles on campuses ranging from 5,500 to 20,000 students in rural and urban environments and at Hispanic Serving Institutions.  These roles have included Provost and Vice President for Academic Affairs at Slippery Rock University of Pennsylvania; Dean of the College of Humanities and Social Sciences (CHSS) at Sam Houston State University (SHSU) in Huntsville, TX; Dean of the College of Arts and Sciences at Texas A&M University-Kingsville (TAMUK); and Interim Dean and Assistant Dean of the School of Arts and Sciences at Western Connecticut State University (WCSU) in Danbury, CT.   
As an administrator, Zink has led a broad range of academic disciplines spanning the liberal arts, sciences, fine arts, and professional programs at the undergraduate and graduate levels.  She also has provided administrative oversight for a wide array of academic units ranging from research centers to information technology to the library.  Most recently, as provost at SRU, Zink gained approval for two new colleges—the College of Health Professions and the College of Engineering and Science—to highlight SRU's contributions to regional workforce needs.  She also launched a joint degree program in information systems with Quanzhou University of Information Engineering in China. 
A first-generation college student, Zink is deeply committed to students and their success at the university and as alumni.  As a faculty member, she coordinated the writing and tutoring resource centers at WCSU and led efforts to decrease the need for remediation in writing and math through a K-16 partnership with two local school systems.  At SHSU, she focused her efforts on preparing liberal arts students for the job market through college-specific career workshops for graduating seniors, increasing internship opportunities and other applied experiences, and working collaboratively with Career Services.
Zink earned her doctorate in English at Northern Illinois University and her M.A. in English and B.A. in Journalism at Marshall University.  She is an alum of the Academy for Innovative Higher Education Leadership (a yearlong program offered through Arizona State and Georgetown) as well as the AASCU Academy for New Provosts.
Click here to read more about the provost search process.