CSU Pueblo administrative leaders complete prestigious national institute development programs
Release Date: January 26, 2023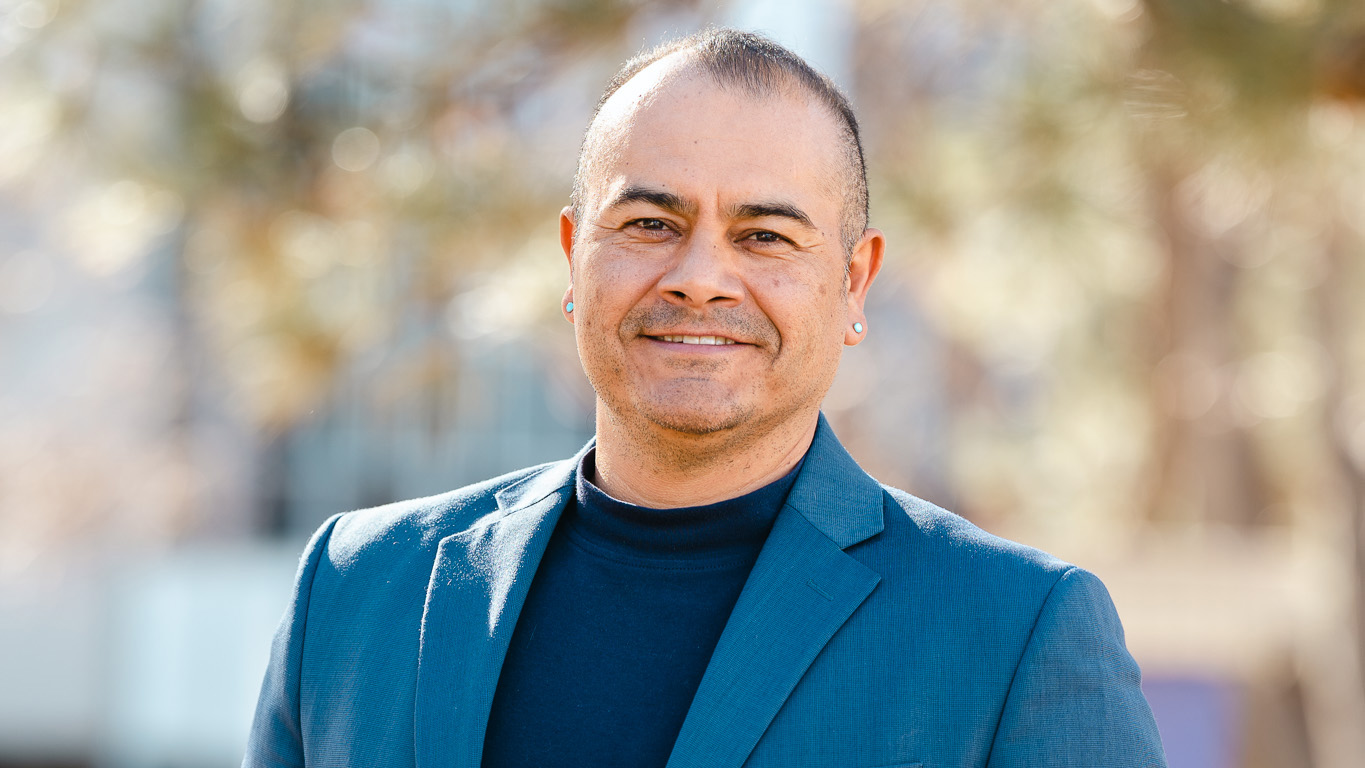 CSU Pueblo administrative leaders complete prestigious national institute development programs

Pueblo— Three administrative leaders from Colorado State University Pueblo have completed intensive leadership training provided by the American Association of State Colleges and Universities. AASCU serves as a collective voice for nearly 400 public colleges, universities, and systems, and works to expand student access, success, and opportunity; promote world-class teaching and learning tied to career advancement; and support applied research and service that advances economic development and quality of life in communities across the country. The AASCU programs are designed to develop leadership skills and competencies to grow the next generation of higher education administrators through the many stages of their careers, including presidencies.


University representatives accepted into the three different development programs include: Vice President for Enrollment Management and Extended Studies, Dr. Kristyn White Davis; Associate Vice President of Operations and Advancement, Dr. Derek Lopez; and Senior Facilities Director of Physical Plant Operations, Damian Capritta. The trio spent three days during summer 2022 in Washington, DC. The programs complete in spring 2023 and each finishes in a hybrid format.


"At CSU Pueblo, we believe in developing our people," CSU Pueblo President Dr. Timothy Mottet said. "It gives me great pride knowing that our administrative leaders are high performing individuals who are able to compete for these prestigious and competitive development placements. The training these leaders received will undoubtedly benefit our students, employees, and the CSU Pueblo community."

Dr. White Davis was accepted into the year-long 2022-2023 cohort of the Executive Leadership Academy. The leadership development program selects 35 individuals who serve in a senior cabinet-level position at both public and private institutions. This training provides opportunities to study leadership and presidential issues preparing them for future roles as college or university presidents. Past CSU Pueblo participant of the ELA was Dr. Donna Souder Hodge, who was part of the 2019-2020 cohort.

"This program offered me a robust network of colleagues who have provided support and meaningful connections with campuses across the nation," Dr. Kristyn White Davis said. "The guest speakers were impactful and inspired me with numerous ideas that my team and I hope to implement at CSU Pueblo to support our growth as an institution."

Dr. Lopez is part of the 2022 Millennium Leaderships Initiative (MLI). This 10-month leadership program consists of a highly-competitive application and acceptance process. Dr. Lopez was one of 22 selected for the 2022 cohort. Nominees must receive endorsement by their president, chancellor or a cabinet-level administrator. The goal of this initiative is to provide immersive training to develop future presidents or chancellors and expand the diversity of leadership in higher education.

"Attending the Millennium Leaderships Initiative was incredibly edifying as I was mentored by presidents from universities across the nation," Dr. Derek Lopez said. Vice President of Student Affairs and Dean of Students, Dr. Marie Humphrey was part of the MLI 2021 cohort.

Capritta was one of the 36 individuals accepted into the 2022 Emerging Leaders Program. The six-month program is an opportunity to develop motivated unit-leaders who serve in various roles in higher education. The training explores next steps for their careers and provides mentorship and networking opportunities to help them transition into administrative roles.

"I would like to thank my supervisor, Dr. Donna Souder Hodge, who nominated me for the 2022 AASCU Emerging Leaders Program. I would also like to thank President Mottet for this incredible experience and for introducing me to such a wonderful organization such as AASCU," Damian Capritta said. "The program has provided me with the opportunity to assess my individual leadership style and strengths and to apply the skills learned in my daily role on our campus. I am confident that the knowledge, additional skills, and networking opportunities I have obtained will assist me in becoming a stronger leader and a greater asset to our university."

CSU Pueblo has a deeply cultivated partnership with AASCU that includes learning and leadership. University first spouse, Rick Gonzalez, served as a founding co-chair of the organization's spouse/partner program. CSU Pueblo was recognized in 2021 with the Excellence and Innovation Award for Campus Pandemic Response from the American Association of State Colleges and Universities.



Colorado State University Pueblo is a comprehensive state university with an enrollment of nearly 4,000 students. With 34 percent of its students Hispanic, it is a designated Hispanic Serving Institution (HSI), and a military friendly university. The university is dedicated to interdisciplinary learning and entrepreneurship that elevates its people and community, creates educational opportunities, fosters unique collaborations, and supports inclusion, access, and affordability as a gateway to the world.