SOCO CW/FOX 21 to Air Colorado State University Pueblo Football Games This Fall
Release Date: September 16, 2022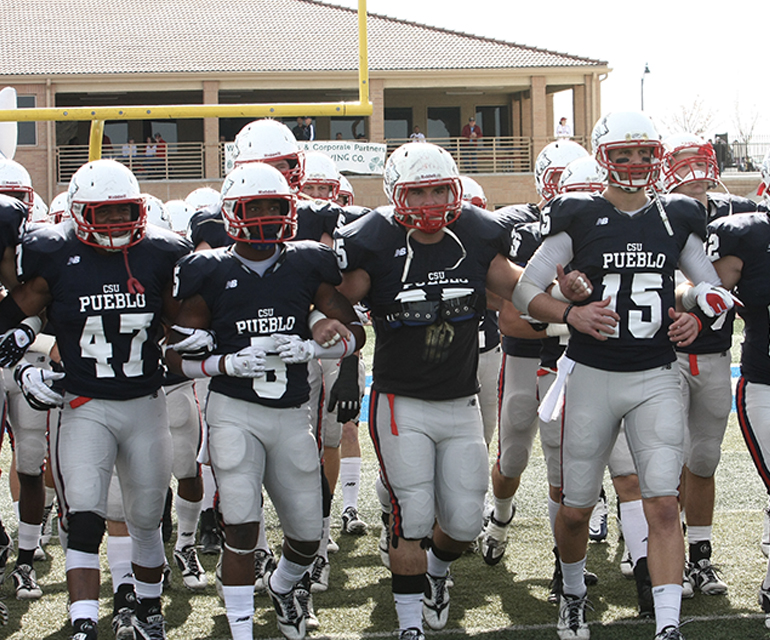 Pueblo, Colo. (Sept. 15, 2022) – SOCO CW KXTU-TV/FOX21 KXRM-TV and CSU Pueblo are proud to announce the formation of a new media partnership to broadcast six of CSU Pueblo's fall football games, which will include five home games and the away game at School of Mines on September 24. Beginning Saturday, September 17th, SOCO CW Sports will broadcast CSU Pueblo Football as they host the Mountaineers from Western State.
The partnership aligns with CSU Pueblo's values by elevating our people and our community, fostering unique collaborations, and supporting inclusion and access as a gateway to the world. The partnership with SOCO CW & FOX21 reaffirms CSU Pueblo's commitment to elevating the student experience by providing a means for parents and the public to support our student athletes as they compete.
According to CSU Pueblo President, Timothy Mottet, "SOCO CW and FOX21 understand the importance of serving our local communities. Supporting students, elevating their experience and providing accessibility to our campus is integral to our mission. We are proud to partner with an organization that is invested in Pueblo and is committed to providing coverage that our community cares about."
Adding CSU Pueblo's football games to the SOCO CW line-up further strengthens SOCO CW's and FOX21's commitment to serving the southern Colorado community.
"We are delighted to broadcast CSU Pueblo Football to Southern Colorado viewers and support CSU Pueblo in their commitment to both students, parents, and the Pueblo community.  SOCO-CW and FOX21 will promote the games along with FOX21 sports coverage.  This partnership illustrates our continued commitment to bring quality local programming to Southern Colorado that viewers can count on and trust because 'We Are Southern Colorado'," explained Donna D'Amico, Vice President/General Manager FOX21 News/SOCO CW.
The games will air Saturdays at 2:00 p.m. on SOCO CW "Where the Fun Starts!" Channels available over-the-air include 57.1 or 21.2, Comcast 657, DirecTV 57, Dish 57, CenturyLink Prizm 1020. Viewers in the Colorado Springs area can watch over-the-air on channel 57.1, Comcast 1020, DirecTV 57, Dish 57, CenturyLink Prizm 1020, TDS Cable 155, and Falcon Broadband 503. Games will also be streamed online at www.sococw.com & www.FOX21news.com. 
The ThunderWolves have a full schedule this season hosting Fort Lewis for their Homecoming and Hall of Fame game on October 1. The Pack will face-off against local rivals at Adams State and RMAC division competitors including New Mexico Highlands, Chadron State, Colorado Mesa, South Dakota Mines and Black Hills State. Ticket information and a full schedule is available at www.gothunderwolves.com. 
"Our student athletes compete at a high level both academically and athletically. We are excited that they will receive the coverage they deserve from SOCO CW and FOX21. These broadcasts elevate our athletes on a regional level," said Dr. Paul Plinske, CSU Pueblo Vice President for Athletics and Strategic Partnerships.
CSU Pueblo Football won the Division II National Football Championship in 2014 and are consistently ranked as one of the top teams in the Rocky Mountain Athletic Conference. The Pack is currently at 1-1 winning their season opener on the road against Midwestern State Texas and losing their home opener against the fourth nationally ranked Lakers from Grand Valley State.