Dr. Misty Sailors, an Internationally Recognized Researcher in Literacy Education, to be Dean of Graduate Studies
Release Date: June 08, 2022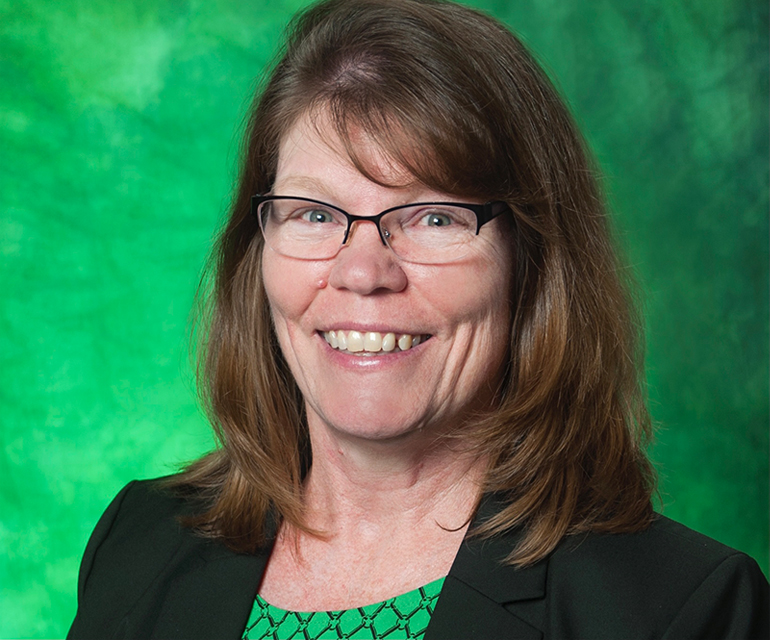 Pueblo— A veteran educator with a talent for training teachers will join the Colorado State University Pueblo leadership team effective Aug. 1.
Dr. Misty Sailors has accepted the position of Dean of Graduate Studies, Provost Dr. Mohamed Abdelrahman announced this week.
"I am excited about Dr. Sailors joining CSU Pueblo as the inaugural Dean of the Graduate School," Dr. Abdelrahman said. "Dr. Sailors is a proven leader who brings experiences from well-established institutions of higher education."
 "I'm excited to reach out to people … to get to know people and to learn more about the deep roots that CSU Pueblo has in the community," Dr. Sailors said. "There's something to be said about being professionally energized and personally satisfied in a job."
The new dean earned her doctorate in curriculum and instruction with a focus on language and literacy studies from the University of Texas at Austin.
She is a literary researcher, reading specialist and teacher educator whose scholarly pursuits have garnered roughly $20 million in grant funding and heightened knowledge about literacy education across the globe.
She has consulted with literacy teachers in Chile, Malawi, Mozambique and South Africa. In Mozambique, she led a tri-national coalition of community leaders, parents, teachers, local teacher-training colleges, the minister of education, nongovernmental organizations (NGOs) and the Canadian government to develop a literacy program that embraces local lore in multiple languages.
That collaborative method is echoed in her approach to developing the graduate school here.
"Vision 2028 spells out really clearly what the university can become, will become, has the potential to become," Dr. Sailors said.
"This is not starting from scratch," she added of the developing program, "it's the idea of coming into a space, seeing what's been done already – what are the great ideas that people are bringing into this space that are already there?
"I see it as being very assets-based and growing what's there. There are exemplary programs already at CSU Pueblo."
A decorated researcher and prolific scholarly author, Dr. Sailors brings a deep expertise in language and literacy education, literacy coaching, comprehension, program development and international studies. She has consulted and trained educators around the globe on topics such as literacy tools in classrooms, professional development of reading coaches and literacy coaches, literacy program development and literacy research methodologies.
Her scholarly work has appeared in Reading Research Quarterly, Journal of Teaching and Teacher Education, Journal of Literacy Research, Literacy, The Reading Teacher and Journal of Adolescent & Adult Literacy, among others. Her published works include co-authoring with Jim Hoffman "The Power of Practice-Based Literacy Research: A Tool for Teachers"; and with Logan Manning, "Justice-Oriented Literacy Coaching: Toward Transformative Practices." 
 "She is joining us at an exciting point of our evolution as an institution," Dr. Abdelrahman said. "We have seen an appreciable growth in graduate programming, as we are expecting to start our second doctoral program in educational leadership and a host of other graduate programs. I believe Dr. Sailors has the right combination of skills and experiences to help graduate education at CSU Pueblo flourish."
Dr. Sailors was most recently chair of Teacher Education and Administration at The University of North Texas in Denton, Texas. A frequent visitor to Southern Colorado and the San Luis Valley, she is eager to bring her more than two decades' experience to the Southwestern U.S. she has come to love.
"CSU Pueblo has the expertise and has the potential to grow with that and support the region and the state," she said. "CSU Pueblo has the potential to become a model for what graduate education could be for a community."