CSU Pueblo Foundation Now Accepting Cryptocurrency Donations
Release Date: April 21, 2022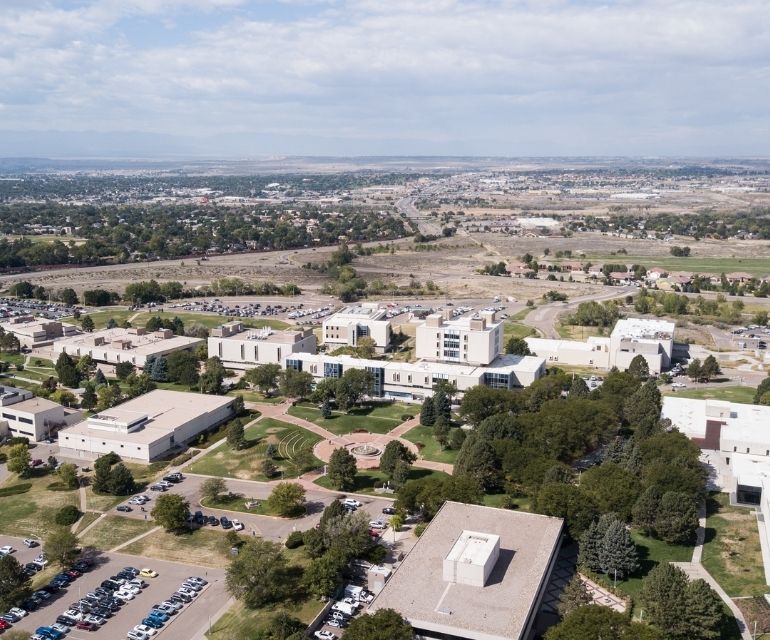 PUEBLO, Colo. – In an effort to adapt to the current financial trends and donor requests, the Colorado State University Pueblo Foundation has recently partnered with BitPay.com to accept donations of cryptocurrency.
"I could not be more excited for CSU Pueblo and the CSU Pueblo Foundation to do exactly what our graduates do every day in their work, lead" said Chad Heberly, CSU Pueblo Foundation Chair. "The decision to accept cryptocurrency shows our commitment to continuing to advance our mission in an ever-changing world and financial landscape. This move supports our ongoing efforts to engage with younger donors, who operate in a more digital capacity than previous generations of supporters."
Cryptocurrency accepted through BitPay.com includes Bitcoin (BTC), Bitcoin Cash (BCH), Ethereum (ETH), Wrapped Bitcoin (WBTC), Dogecoin (DOGE), Litecoin (LTC), and 5 USD-pegged stablecoins (GUSD, USDC, USDP, DAI, and BUSD). CSU Pueblo will only accept ERC20 stablecoins on the ETH network.
"We are excited to offer this new resource to our supporters and university," said Todd Kelly, CSU Pueblo Foundation President/CEO. "Philanthropy has seen many changes over the past two years and we want to stay on the forefront in regards to technology to assure our donors that all contributions make an impact with our students."
Individuals interested in donating cryptocurrency to the CSU Pueblo Foundation can do so by visiting here.
For more information, please call Todd Kelly, President/CEO of the CSU Pueblo Foundation, at (719) 549-2380.