Jeremy Thomas, DDS, CSU Pueblo Distinguished Young Alumni from the College of Science, Technology, Engineering and Mathematics
Release Date: February 15, 2022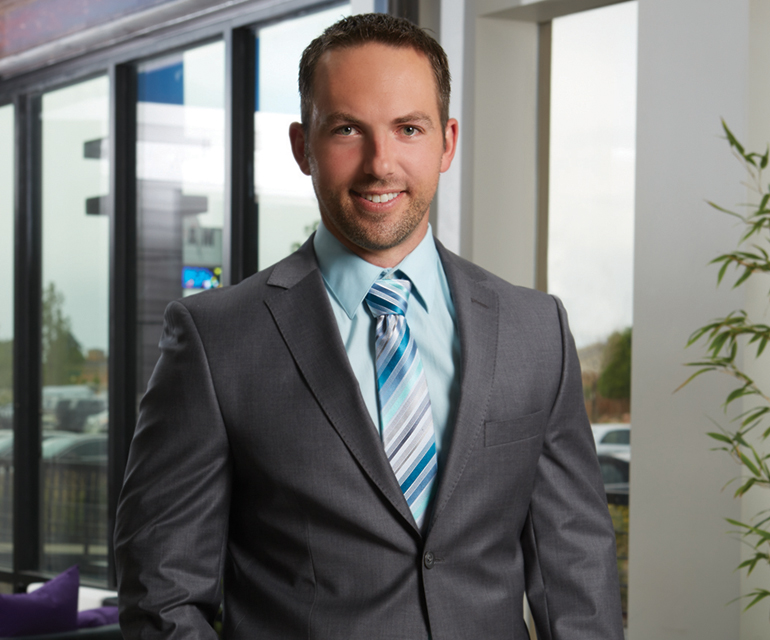 PUEBLO – The Colorado State University Pueblo Foundation and Alumni Association are pleased to announce the 2021 Distinguished Young Alumni awards bestowed upon alumni from each college who are under the age of 40. These individuals have enhanced the reputation of the University and their respective colleges through outstanding professional achievement, personal accomplishment and service to CSU Pueblo and their community.
"Our young alumni are making a significant impact in their community and continually express their gratitude for their education at CSU Pueblo," said CSU Pueblo Director of Alumni and Community Relations, Tracy Samora. "We are proud to honor their achievements and continued success. It's an honor to have been part of their journey."
The College of Science, Technology, Engineering and Mathematics' 2021 Distinguished Young Alumni Recipient is Jeremy Thomas, DDS, A06. Jeremy graduated with a Bachelor of Science in Biology with a chemistry minor. Jeremy went on to receive his Doctor of Dental Science from the University of Colorado School of Dental Medicine. Jeremy was nominated by Dr. David L. Dillon, Assistant Professor and Chair of the CSU Pueblo Chemistry department.
After graduating from dental school, Jeremy returned to Pueblo and joined the Takaki Dental Care Center as a partner. Upon the retirement of Dr. Takaki, Thomas bought the practice in 2012 and changed its name to Integrity Dental. Thomas specializes in dental implants, botox treatments, laser-assisted dentistry and same-day crown service.
"Because of his success in joining and maintaining an active dental practice and his commitment to the Pueblo community," said Dr. David Dillon, "Dr. Thomas embodies the spirit of success in entrepreneurship that characterizes a CSU Pueblo graduate."
Thomas is active in the Pueblo community including membership with Rotary Club and the Greater Pueblo Chamber of Commerce. He and his wife, Kimberly, have five children – Landon, Micah, Niamia, Ottilie, and Paxton – who are active in their church, and engage in many recreational activities in Pueblo and the surrounding area. In his free time, he enjoys coaching soccer with youth, playing guitar, golfing, weight lifting, fishing and hunting.
 "We are very happy to be a part of the Pueblo community and are proud to call Pueblo home," said Dr. Thomas.
For more information, please call the Director of Communications, Events and Annual Giving for the CSU Pueblo Foundation, Amber Shipley, at (719) 549-2380 or (719) 251-6117.