Davidson Named Director of Tutoring & Student Academic Support
Release Date: July 08, 2021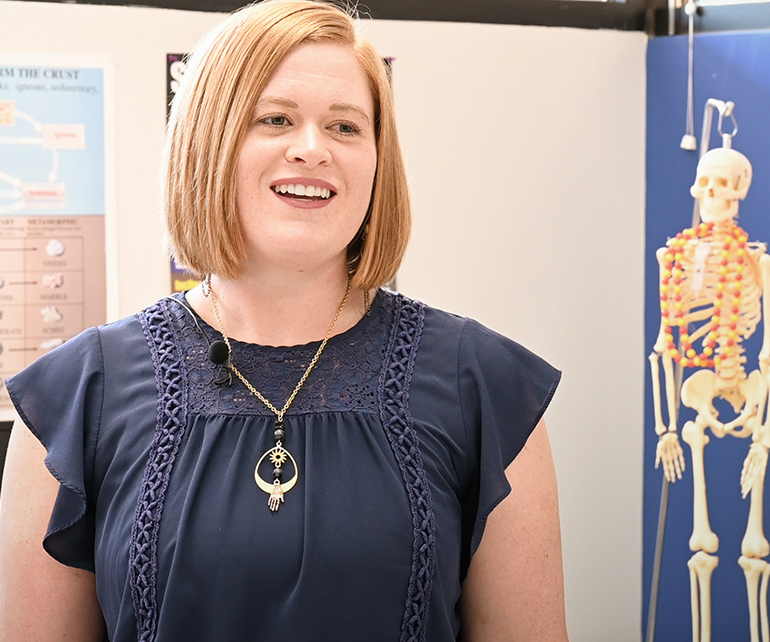 Colorado State University Pueblo announced that Abby Davidson will serve as the University's Director of Tutoring and Student Academic Support.
"I am excited to take on this new role for the university," Davidson said.  "We have fantastic tutoring centers and coordinators at CSU Pueblo, and we have increasingly come together this last year to streamline support and accessibility for students." 
As the Director of Tutoring & Student Academic Support, Davidson will provide overall leadership and oversight of tutoring and academic support efforts amongst the tutoring centers. This includes peer tutoring, supplemental academic instruction and academic peer mentorship.
The Director of Tutoring and Academic Support will serve as a bridge between the Office of the Provost and all of the tutoring center coordinators on campus. In this role, Davidson will also collaborate with academic units on campus to ensure adequate student academic support within key courses and degree programs. 
Davidson began working at CSU Pueblo in 2014 as a Lecturer in the Biology Department. In 2016, Davidson became the Director of the Science Learning Center at CSU Pueblo. In this role, she ensured that students have been able to receive tutoring help in all STEM (Science Technology Engineering & Mathematics) courses.
Over her seven years on campus, Davidson's role has evolved to include becoming the Assistant Director of CBASE Grant. She worked as a Curriculum Development Specialist from 2014-16.
Davidson has emerged as a leader on campus. She has served as a Chair of CSU Pueblo's Administrative Professionals Council since 2019, the Chair of the Tutor Coordinators Council, and was part of a Working Group for the Vision 2028 Committee.
In addition to her role on campus, Davidson acts as the Director of the Colorado Southern Region Science Olympiad. Davidson has spearheaded CSU Pueblo's hosting of the Science Olympiad on campus since 2015. She served on the Colorado Science Olympiad Board since 2015.
"I am confident that the level and scope of support we provide will only continue to increase as we look to implement expanded support opportunities such as a campus wide supplemental instructor program for key courses," Davidson said. "I am honored to play a role in making this happen." 
Davidson began her career in education at the University of Northern Colorado as a Graduate Teaching Assistant. She worked at Northern Arizona University in Flagstaff, Ariz. and Prescott College in Prescott, Ariz. before joining the faculty of CSU Pueblo.
Before beginning her career, Davidson graduated Cum Laude from Northern Colorado with a Bachelors in Biological Sciences. She completed a Masters in Biological Sciences from UNC in 2011. Davidson achieved a second Master's Degree from Prescott College with a Masters in Sustainability Education in 2013.