Colorado Promise Offers Free Tuition to Students in Colorado with Family Income of $50,000 or Less
Release Date: December 01, 2021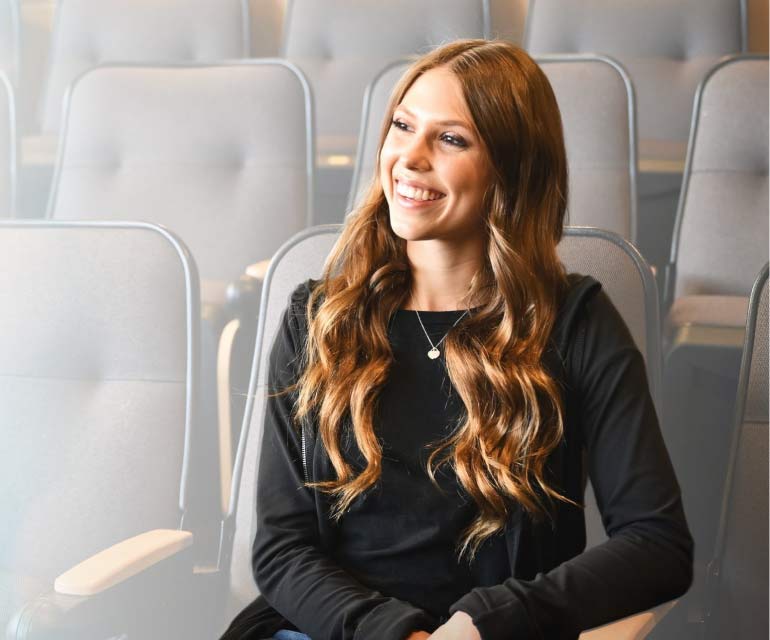 PUEBLO—Colorado State University Pueblo announced a new enrollment initiative called Colorado Promise, which offers free tuition to new first-time Colorado residents with a gross family income of $50,000 or less. This tuition guarantee requires full-time enrollment and is guaranteed for one year, but can be continued for up to four years if students maintain eligibility.
"CSU Pueblo knows that college is an investment for our students and their families, and this new scholarship program is our investment in the future of Colorado residents," said Chrissy Holliday, vice president of enrollment management, communication and student affairs. "Colorado Promise means that the cost of tuition should not be the reason any student decides a four-year degree is not for them."
The Colorado Promise scholarship program provides awards for the remaining amount of in-state tuition after all state, federal and institutional grant and scholarship aid has been awarded.
For students to meet tuition eligibility, they must be a Colorado resident, complete the Free Application for Federal Student Aid (FAFSA) by June 1 for the Fall 2022 semester, have a total family income of $50,000 or less based on the FAFSA and be a full-time, first-time undergraduate student seeking their first bachelor's degree. Students who are not eligible to complete the FAFSA must complete the Colorado Application for State Financial Aid (CASFA) by June 1 for the Fall 2022 semester.
CSU Pueblo has seen significant growth in new student enrollment from Pueblo County with the recently-expanded Marijuana Excise Tax scholarships alongside growth in transfer students with the recent addition of new transfer scholarships.  Colorado Promise expands CSU Pueblo's enrollment initiatives to additional first-time college students from across this state.
In addition to the Colorado Promise scholarship, CSU Pueblo is offering free on-campus housing for one year to new Fall 2022 students who live in Las Animas, Alamosa, Otero, Crowley, Bent, Prowers, Baca, Huerfano, Custer, Costilla, Fremont, Pueblo and El Paso counties. These counties were selected because quite often, students from Southern Colorado choose to commute to CSU Pueblo in order to save on housing costs, and research has shown that students who live on campus generally have stronger academic outcomes. With this in-state housing offer, the university is strengthening its support of both access and success for local students.
The free housing offer applies to the cost of a residence hall triple room rate for one year. The $4,950 value can be applied to the cost of on-campus housing even if students choose to upgrade their room. This scholarship is awarded to the first 150 eligible students who accept this award and complete their enrollment deposit and housing applications by July 1.
The double savings combination of CSU Pueblo's Colorado Promise tuition scholarship and housing incentive makes higher education more accessible and affordable for first-time undergraduate students looking for an on campus experience.
"CSU Pueblo is doing what it takes to become the people's university that we promised to become as part of our visioning process," said Holliday. "That means putting college within reach for Colorado residents, and making sure the opportunity to earn a university degree isn't reserved for the wealthy. More than 90% of our students receive financial assistance to attend college, so the work to make college more affordable isn't new to us. Colorado Promise is our latest effort to make sure Colorado families know the opportunities available for their students."
For more information visit the CSU Pueblo website about Colorado Promise and about the housing incentive. CSU Pueblo offers over 70 areas of study, while 90 percent of student receive some sort of financial aid for tuition. In addition to being a designated Hispanic Serving Institution, CSU Pueblo has 48 percent minority student enrollment.