Anti-Racism Workshop Set For Sept. 14
Release Date: September 02, 2021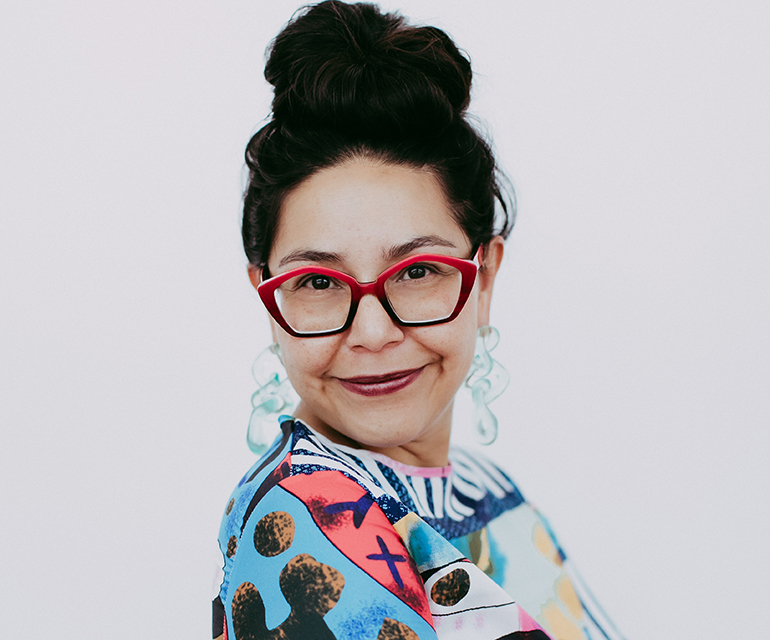 Colorado State University Pueblo will host an anti-racism workshop Tuesday Sept. 14 from 9:30 a.m. to 2:30 p.m. on Zoom. Click Here to join the Zoom.
"We are excited to bring Felicia Rose Chavez to CSU Pueblo as part of HSI Week, Hispanic Heritage Month, and the 50th anniversary of the Chicana and Chicano Studies in the Pueblo community," said Associate Dean for the College of Humanities, Arts  & Social Sciences Juan Morales.
The anti-racism workshop will be led by award-winning writer and educator  Felicia Rose Chavez. Chavez will lead two sessions. The morning session, titled "Change Begins With You: Strategies For Everyday Anti-Racist Action," runs from 9:30 a.m. to 11 a.m.
The workshop  will resume with an afternoon session entitled "Educate To Liberate: Tools for Teaching Writing In the Anti-Racist Classroom." This session will run from 1 p.m. -2:30 p.m.
This workshop is free and open to faculty, students and staff. Participants can also pick up a free copy of Felicia Rose Chavez's book, The Anti-Racist Writing Workshop.  This book can be picked up in the General Classroom Building, room 314 or the office of Diversity, Equity and Inclusion.
Part of Hispanic Serving Institution (HSI) week, the seminar will help faculty better serve the university's mission of being an HSI.  It will also be a part of the 50th anniversary of Chicano Studies at CSU Pueblo, a year-long that celebrates the history of Chicano studies on campus that will also propel this program forward.
This workshop serves a great professional development for faculty and will help them provide an education devoid of racial biases. This seminar will help faculty develop an anti-racist curriculum to ensure that all students will have an equal opportunity to succeed at CSU Pueblo. 
"Felicia is an innovative voice and author that is helping to reshape how we teaching writing across the disciplines," Morales said. "This is an important collaboration that also give us the opportunity to expand our knowledge on important cultural issues while celebrating our diverse voices in and beyond our community."
Felicia Rose Chavez Bio:
Felicia Rose Chavez is an award-winning educator with an MFA in Creative Nonfiction from the University of Iowa. She is author of The Anti-Racist Writing Workshop: How to Decolonize the Creative Classroom and co-editor of The BreakBeat Poets Volume 4: LatiNEXT. Felicia's teaching career began in Chicago, where she served as Program Director to Young Chicago Authors and founded GirlSpeak, a feminist webzine for high school students. She went on to teach writing at the University of New Mexico, where she was distinguished as the Most Innovative Instructor of the Year, the University of Iowa, where she was distinguished as the Outstanding Instructor of the Year, and Colorado College, where she received the Theodore Roosevelt Collins Outstanding Faculty Award. Her creative scholarship earned her a Ronald E. McNair Fellowship, a University of Iowa Graduate Dean's Fellowship, a Riley Scholar Fellowship, and a Hadley Creatives Fellowship. Originally from Albuquerque, New Mexico, she currently serves as the Bronfman Creativity and Innovation Scholar-in-Residence at Colorado College. For more information about The Anti-Racist Writing Workshop, and to access (and add to!) a multi-genre compilation of contemporary writers of color, visit www.antiracistworkshop.com.