Morales Named Associate Dean of CHASS
Release Date: August 19, 2021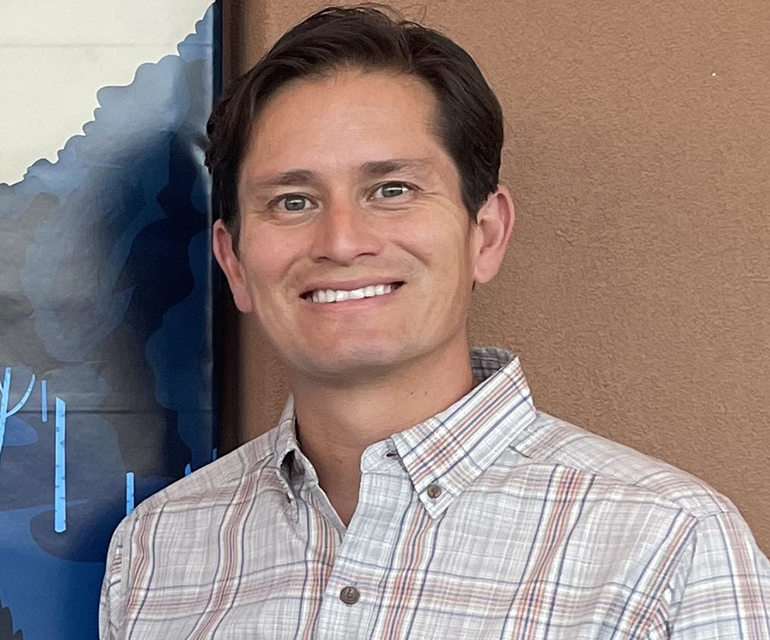 Colorado State University Pueblo has announced that Juan Morales will serve as the new Associate Dean of the College of Humanities Arts and Social Sciences (CHASS).
"I'm grateful for this opportunity to serve our students and faculty in this new capacity," Morales said.
Morales will begin his new role on campus immediately. Morales moves into this new role after his predecessor Leticia Steffen was promoted to Dean of CHASS on May 1.
"Professor Morales will be an excellent Associate Dean for CSU Pueblo's College of Humanities, Arts and Social Sciences," Steffen said. "He has demonstrated his commitment to students and has a great understanding of the challenges our faculty face in balancing their teaching, scholarly/creative and service duties. I look forward to working with Juan in supporting all the students, faculty and staff in CHASS."
As Associate Dean, Morales will assist on the recruitment, retention, development and evaluation of faculty, and all on aspects of academic affairs for the CHASS department. He will also coordinate accreditation and program review activities within CHASS.
A fixture on the campus since 2007, Morales celebrated his 15th year as part of the faculty in 2021. He began his time at CSU Pueblo as the Director of Creative Writing, working in that capacity from 2007 to 2019.
In 2012, Morales received an appointment to Associate Professor. He earned an appointment to full Professor of English in 2019.
Since May of 2017, Morales has chaired the Department of English and World Languages. In this role, he evaluates faculty, oversees the departments scheduling and budget and guides faculty through their tenure and grant processes. He does all this while continuing to teach classes.
During his time at CSU Pueblo, Morales has taught 24 different English classes. Morales has established himself as a leader on campus serving on 20 committees and even more search committees. 
As a creative writer and academic, Morales has been published over 100 times. Respected in the state and local community, Morales has judged the Colorado Books Awards, the Colorado State Fair Poetry Contest, and the Otero Arts Festival Creative Writing Contest among others.
Professionally, Morales began his career as a teacher at Pueblo Community College. In just one year at PCC, Morales taught seven different courses. He also served Associate Visiting Professor at Colorado College during the 2014-15 school year. 
A faculty member at his alma mater, Morales graduated from CSU Pueblo with a Bachelors of Arts in English. He achieved a Masters of Fine Arts in Creative Writing at the University of New Mexico.
"As a first gen university student and graduate of CSU Pueblo, I am excited that I can support CHASS and so many different projects and programs in our college, collaborate with my colleagues in other areas, and continue to reach out to the Pueblo community," Morales said.